American football quarterback Tim Tebow has opened a hospital in Davao City, Mindanao, Philippines through the Tim Tebow Foundation. The Tebow CURE Hospital in Davao City, Philippines, has received its official operating license and opened its doors this week.
Although the official grand opening will take place in the spring of 2015, the hospital is already addressing children with the most critical orthopedic needs who otherwise would not be able to afford treatment.
* photo from relevantmagazine.com
The hospital, built in partnership with CURE International, is a five-story, 30 bed facility with 3 operating rooms specializing in pediatric orthopedic surgeries. Currently, 17 of the hospital's 30 beds are available and a team of 54 devoted staff members are ready to provide care to the underserved children of the Philippines.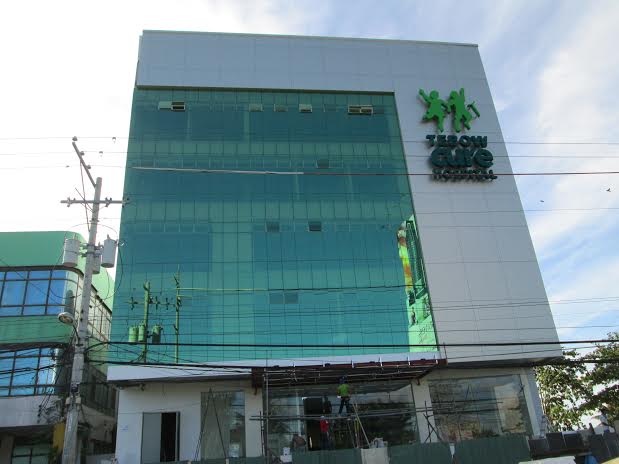 * photo from Cure.org
"I was born in the Philippines while my parents served as missionaries, and I have always had a great love and passion for the Filipino people," said Tim Tebow, Founder of the Tim Tebow Foundation. "It is so exciting to be able to provide healing and care for these incredibly deserving children halfway around the world."
The Tim Tebow Foundation announced their plans to build the Tebow CURE Hospital in 2011 during Tebow's second season with the Denver Broncos. The project officially broke ground in January 2012 with construction being completed in September 2014. The hospital is now fully equipped and has received its official operating license from the Philippines Department of Health. The hospital will serve children with orthopedic conditions such as clubfoot, bowed legs, cleft palate and many other congenital limb abnormalities.
Dale Brantner, President and CEO of CURE International shares, "The opening of the Tebow CURE Hospital is the fulfillment of long-held dreams and many prayers. We are excited to partner with the Tim Tebow Foundation to bring healing to the children of the Philippines in Jesus' name." (with a press release from the Tim Tebow Foundation)
On a side note: I can't wait to meet Tim Tebow in person! 🙂 The hospital is located along JP Laurel.