Hongdae is a busy and very vibrant area in Seoul, South Korea. Known for its numerous cafes, clubs and shops, Hongdae is undoubtedly one of Seoul's must-visit areas especially if you like to immerse yourself in Korean urban culture, music, fashion and arts.
Hongdae is actually the Korean abbreviation of Hongik University (Hong-ik Dae-hak-kyo), which is best known for its Fine Arts and Design programs. When in Hongdae, you can't miss the Hongik University rectangular arch.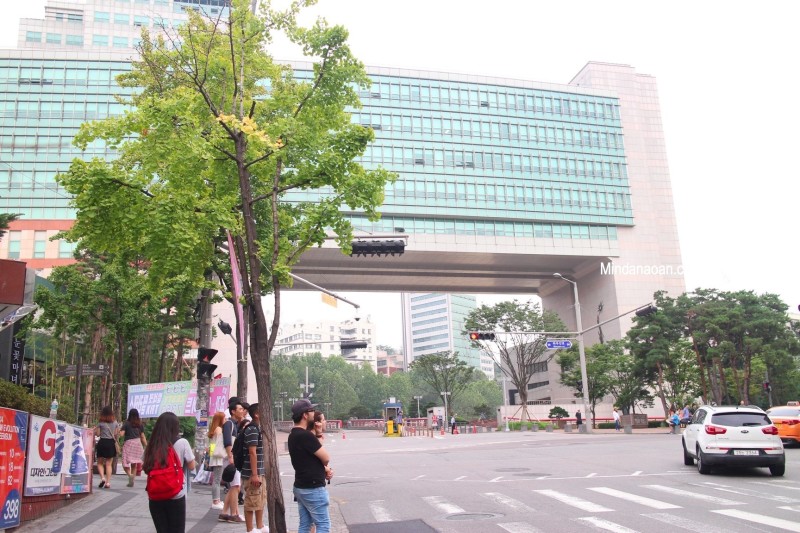 I consider Hongdae as one of those places that you simply can't stop taking photographs of. There's just so much to get inspiration from, so much to see, so much to hear and so many things you want to try!
And, if you're curious or interested about anything Korea, you will enjoy Hongdae.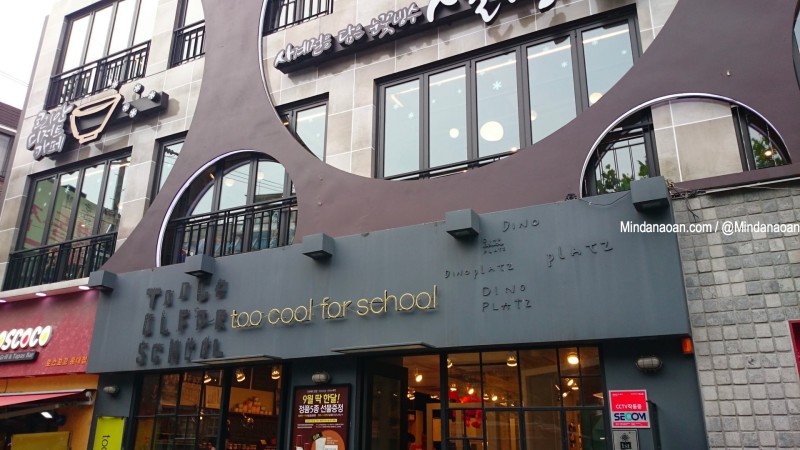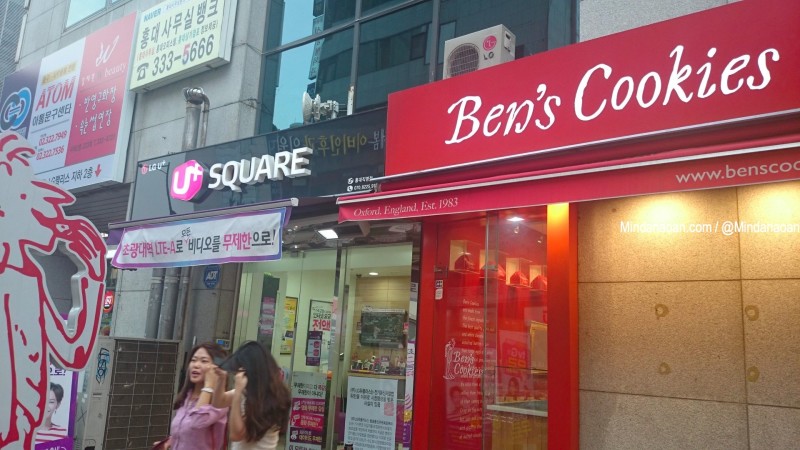 This I say – don't be afraid to explore even the smaller streets. You'll never know what treats and goodies you'll find!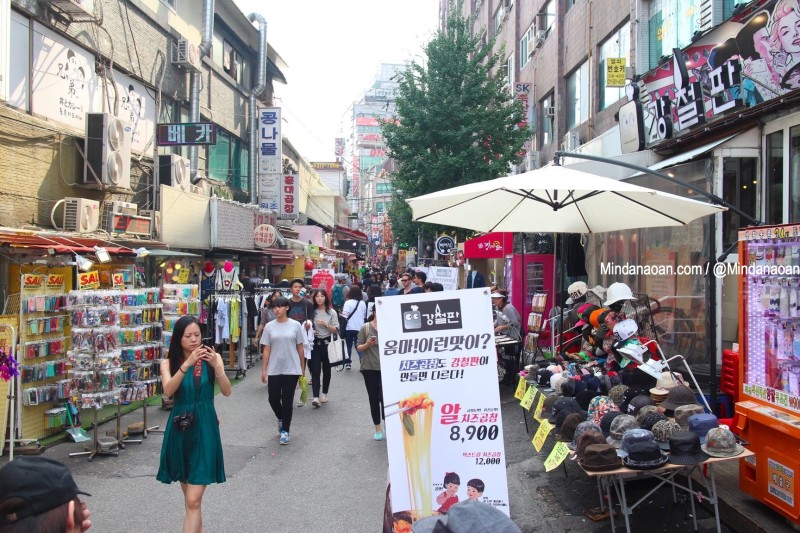 If you love Korean beauty products, virtually every well-known Korean brand has a store here – Tony Moly, Etude House, Holika Holika etc.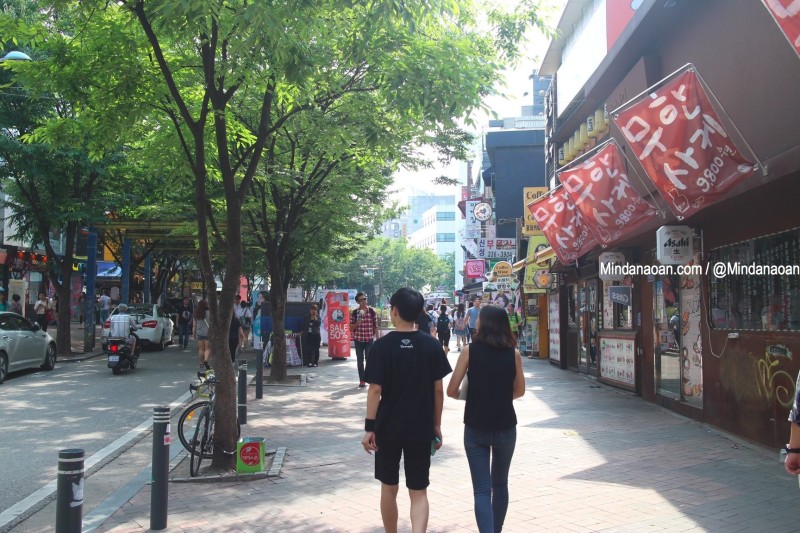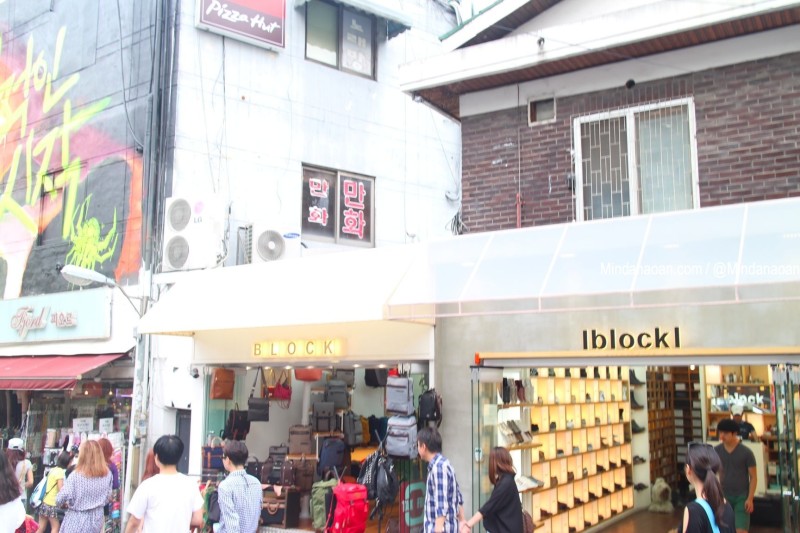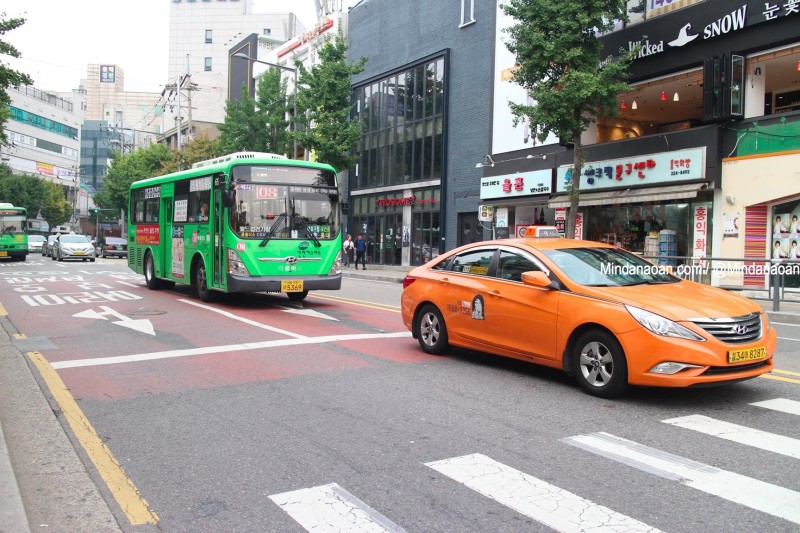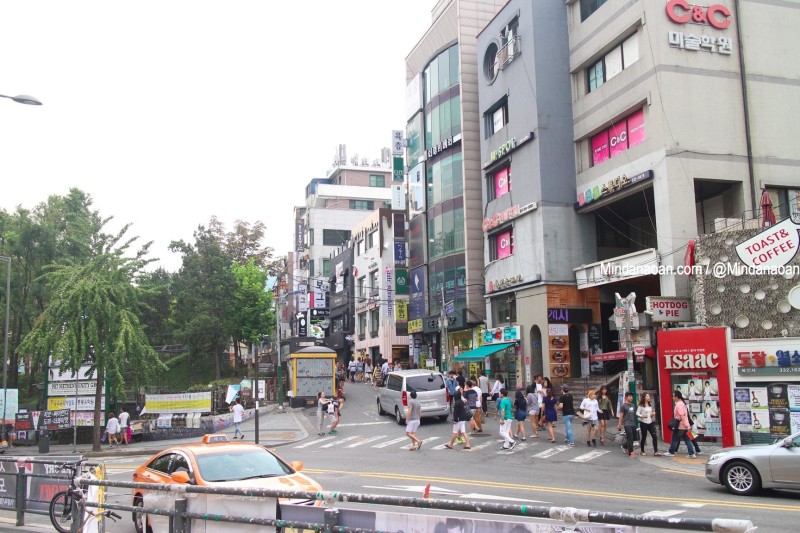 Filipinos have a certain fondness for Sandara Park (who's an endorser of Club Clio, apparently). The 2NE1 star started her career in showbiz in the Philippines.
There's a market every weekend near the playground area (near Hongik University).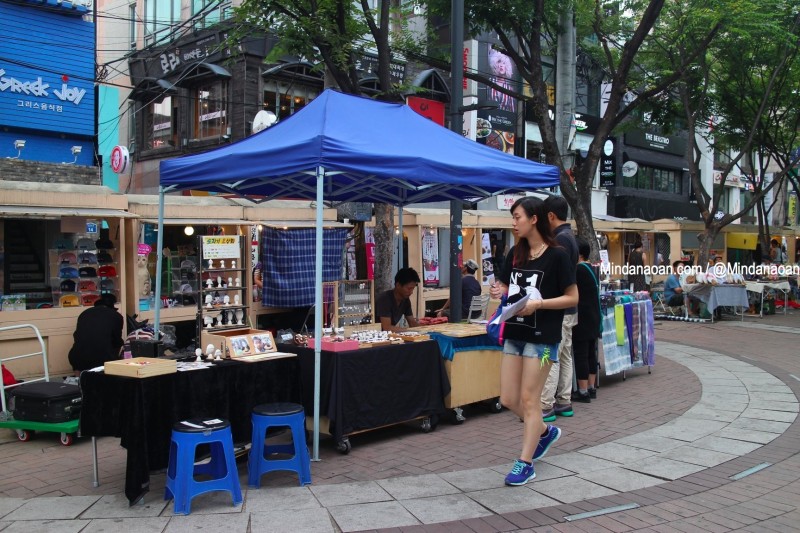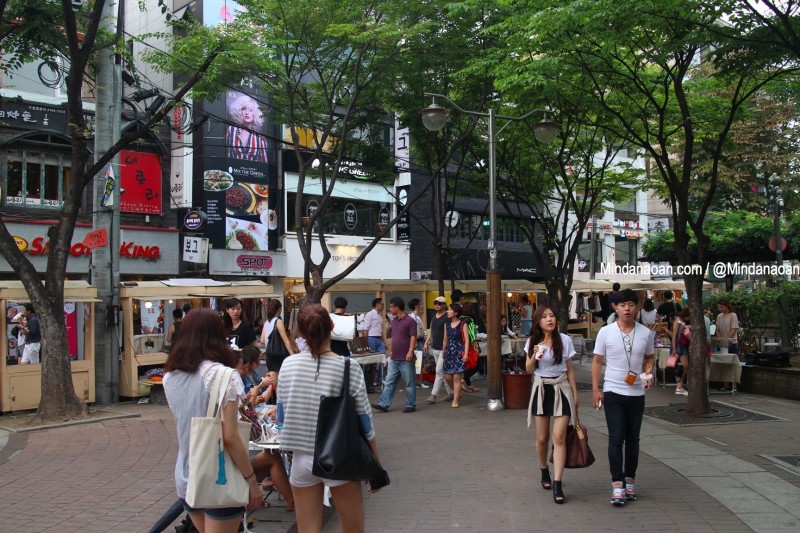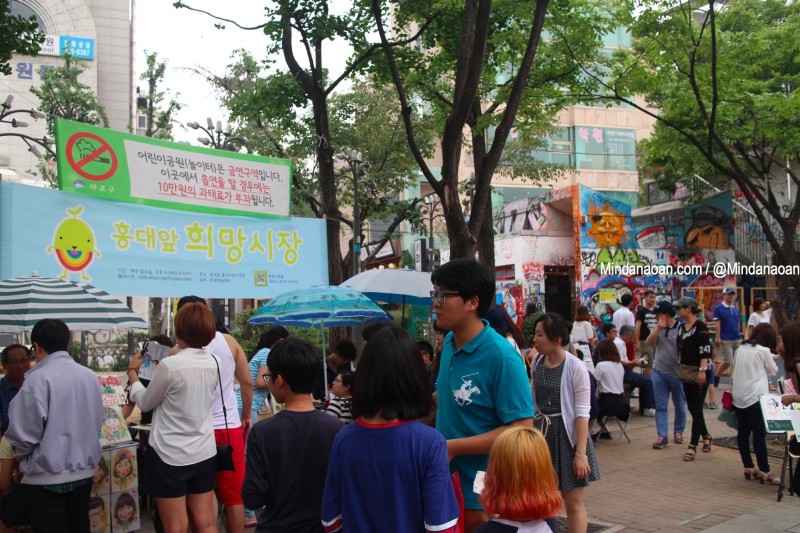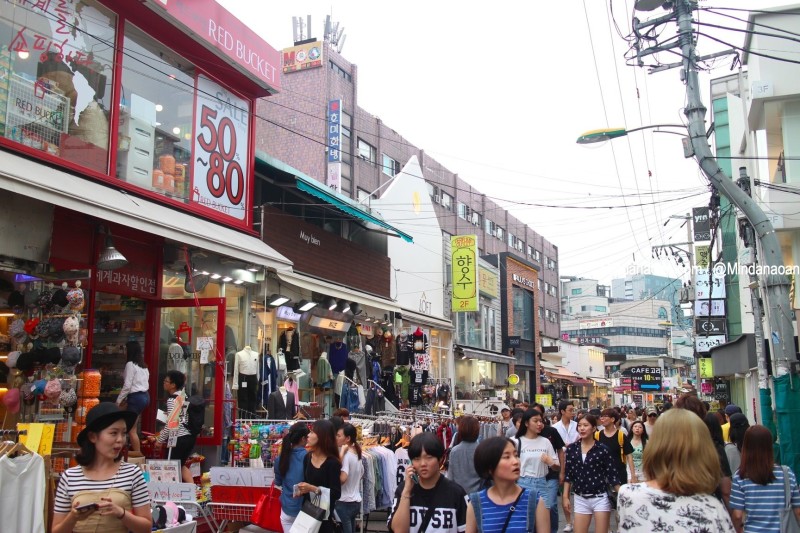 Items found on the rack are usually cheaper than those displayed inside the stores. However, if you plan to splurge, don't hesitate to haggle. For tops, prices usually start at 7,000 KRW. Sweaters and jackets usually start at 20,000 KRW. (1 KRW = roughly US $1)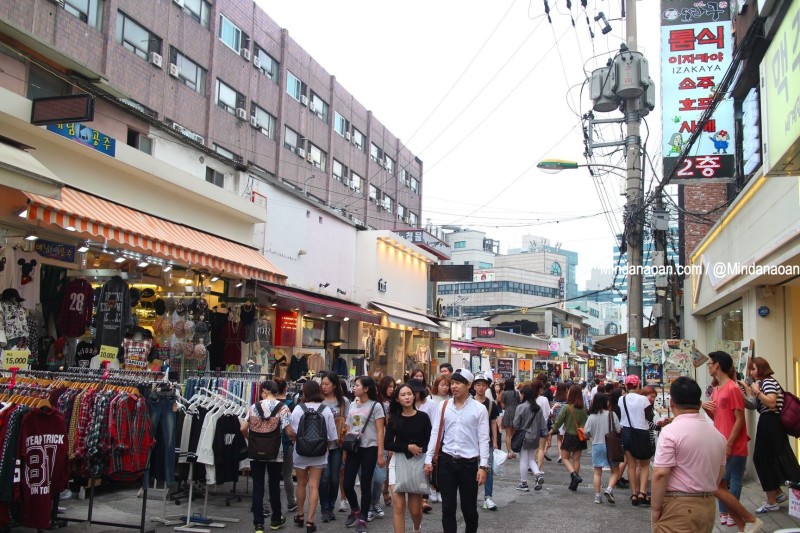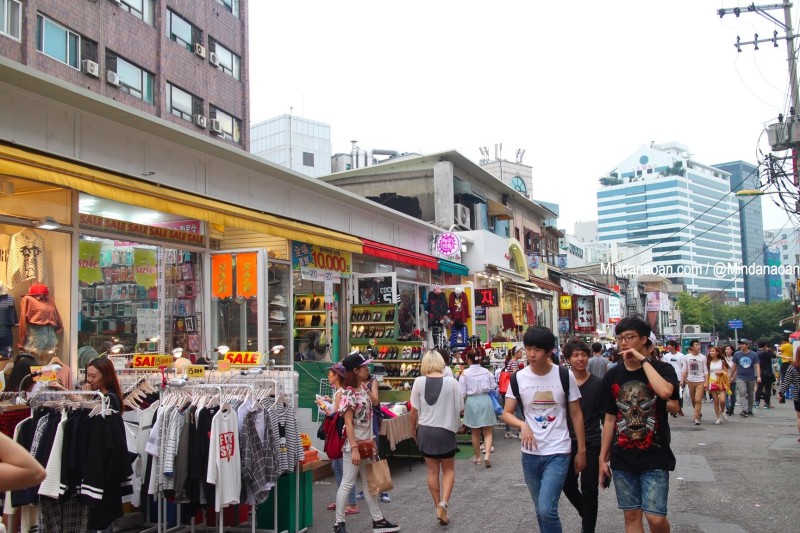 Lots of young Koreans flock in Hongdae especially during weekday afternoons until evenings to check out street performances such as this one below: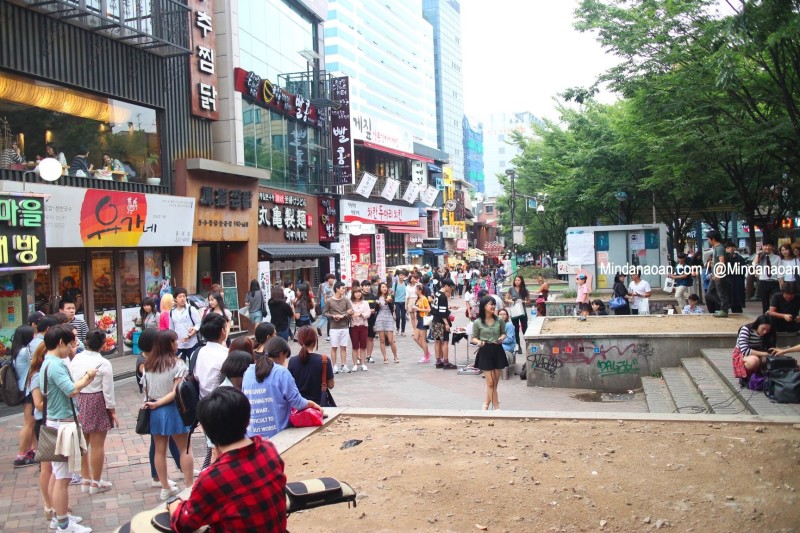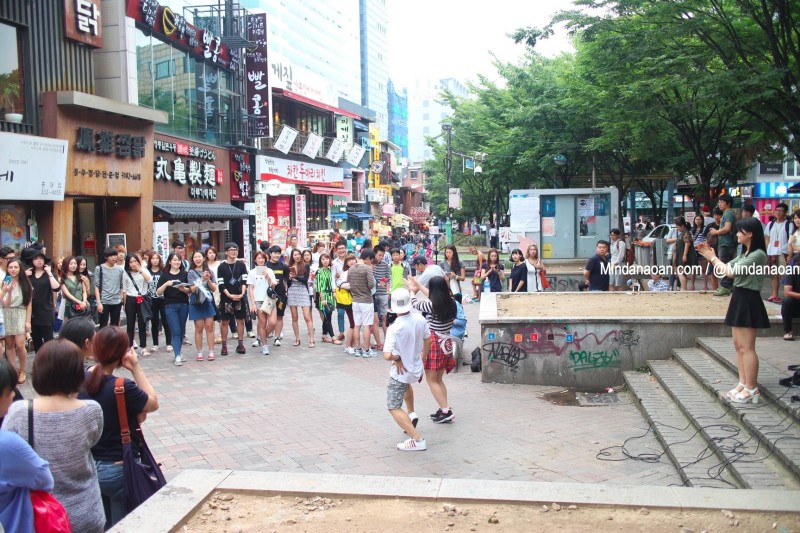 Hongdae is also where we found the Hello Kitty Cafe and the Cats Living cat cafe 🙂
How to get to Hongdae / Hongik University:
Take Seoul Subway Line 2, Exit 6 or Exit 9.
Want to follow more of my Korea trip? Click on Mindanaoan In Korea
How to apply for a Korean tourist visa
Very helpful Seoul, Korea Travel Tips
Cheonggyecheon Stream
Deoksugung Palace Changing Of Guards
More Korea posts (including my trip to North Korea)
Search for affordable hotels in Seoul, Korea: