These days, traveling can be such a pain. Not only do you have to deal with flight delays, monster traffic to and fro the airport and even bungled up hotel bookings, you also need to figure out how you can keep yourself entertained during those long, tiresome waiting periods. Are there ways to make travels in the Philippines a little more relaxed, efficient and productive, you wonder?
As a frequent traveler, I've had my fair share of traveling woes. Allow me to share 3 tips, which I personally abide by, on how to make your trips in the Philippines bearable and even fun!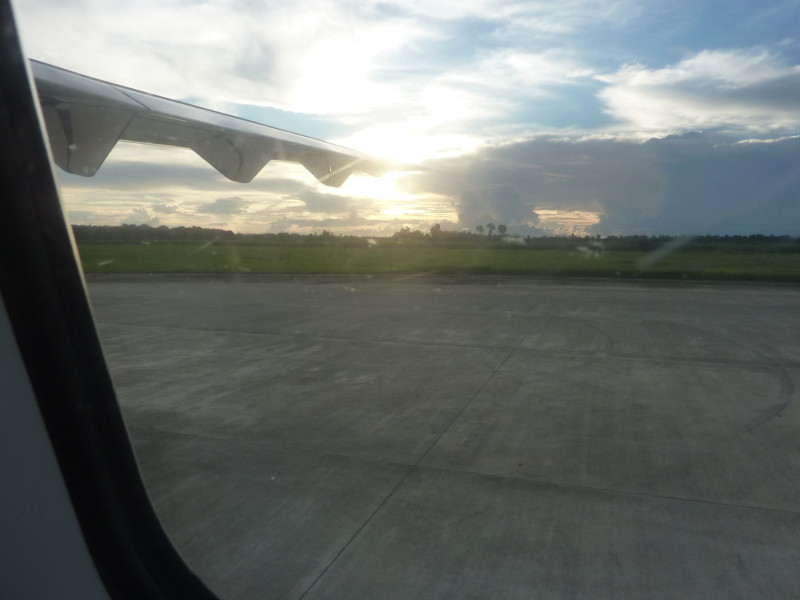 Be mindful of what and how you pack
I'm not just talking about rolling your clothes instead of folding them to save space (I highly recommend this, by the way) but also learning how to pack as light and as complete as possible. Have your own personal checklist: clothes (dark pants, a blazer, two shirts made of wrinkle-free fabric, a black shift dress and shorts perhaps?), shoes (wear a pair of multi-purpose shoes and then bring another pair that you may need for special activities), gadgets (I highly recommend you bring a fully-charged powerbank and an extra phone battery if you have one) and travel documents (best if you have a travel organizer to keep your passport, hotel and/or flight documents safe and dry). I know it's tempting to bring "extra" clothes but trust me, stick to the essentials. Chances are, you can just have the hotel wash a piece or two or you can go treat yourself to new threads 🙂
Download and use helpful navigational or destination apps
During my recent trips to Manila, I frequently used Waze and GrabTaxi. Waze will provide turn-by-turn audio advice about real-time traffic situations or road infos while GrabTaxi is an automated location-based smartphone taxi booking app. In the Philippines, where, unfortunately, there are still taxi drivers who take advantage of commuters, GrabTaxi is a safer, more convenient alternative. Other travelers also recommend Uber (but do note that you need to pay via credit card).
Subscribe to the cost-effective Explore Pack 99
Globe Telecom has what they call the "Globe myLifestyle Plan." A very cost-effective plan built for the way we live now. The base plan comes with built-in unlimited calls and texts to Globe and TM, starting at Php 499. You can then add your preferred GoSURF pack depending on your digital lifestyle requirements.
For just an additional Php 299, for instance, you get to enjoy 1.5 GB mobile internet. That's enough for 486 Facebook posts, 474 emails, 360 1-minute YouTube streaming, 258 Instagram posts, 48 location check-ins and many more. GoSURF 299 also comes with FREE 100MB access to your favorite games plus 1 GB movies and TV shows via HOOQ or 1 GB Spotify Premium for 3 months.
I use HOOQ to watch movies while I wait at airports. Meanwhile, if I just have less than an hour to spare, I play my Spotify playlists. If you check my phone, my favorite playlists are the Top 100's, Today's Top Hits and…don't laugh…SPA treatments 😀 The tracks keep me calm.
Now here's one more pack I highly recommend you add – the "Explore Pack" for only an additional Php 99.
The Globe myLifestyle Plan Explore Pack is perfect for travel lovers like us. You can access helpful apps such as Agoda, Philippine Airlines, TripAdvisor, Zomato, Looloo and Cebu Pacific without the data you use being deducted from your GoSURF allocation. In fact, I did this during my most recent trip. I checked my PAL flight status using the app and also did mobile check-in. Very convenient! Really cost-effective for only Php 99!
The Globe myLifestyle Packs are all customizable so if you think you'll be needing more data access in the next few months, just add more packs and you're good to go!
Read more about the Globe myLifestyle Plan packages here
I know traveling isn't easy and it also took me a while to finally have my own system. It took me years of bloopers – from missed flights to crazy long delays to super duper extra baggage. However, when you do finally get the rhythm, it will be fun, easy and something you will look forward to.