A few days ago, I attended a special event in Manila. It was a reception in honor of the new US Embassy Manila Counselor for Public Affairs Carolyn Glassman. The intimate event, which was organized by the Deputy Chief of Mission of the United States of America, Michael S. Klecheski, gathered select embassy friends from various sectors of society including the media.
Truly honored to be invited and to meet Miss Glassman 🙂
Note: Mindanaoan is a proud International Visitor Leadership Program (IVLP) alumnae. The IVLP is the US State Department's premier professional exchange program for the world's emerging leaders.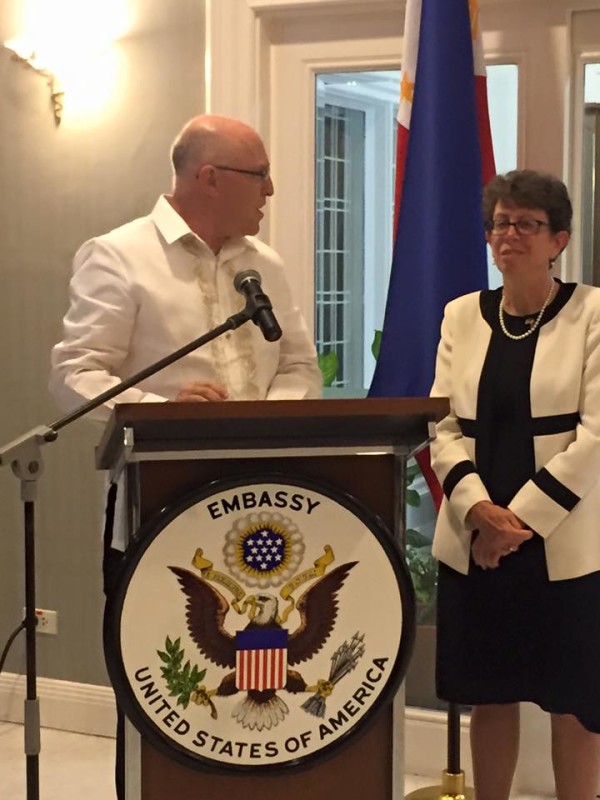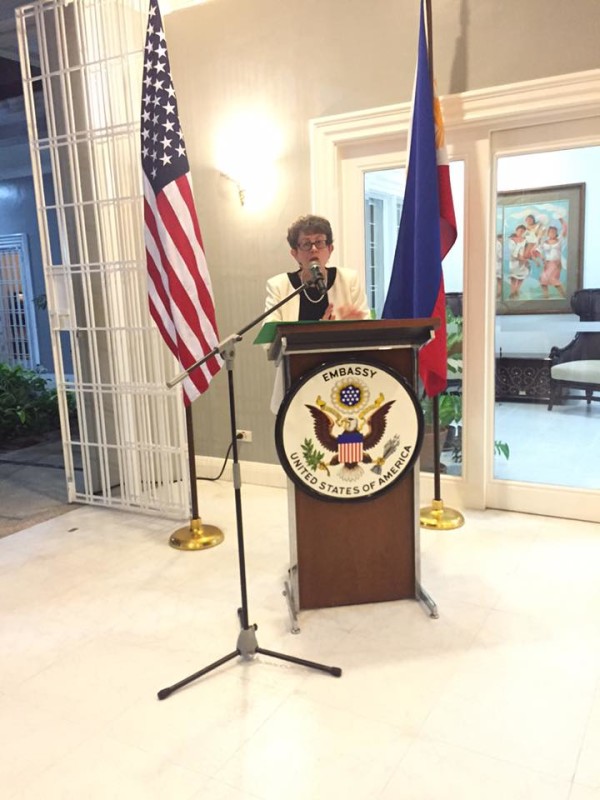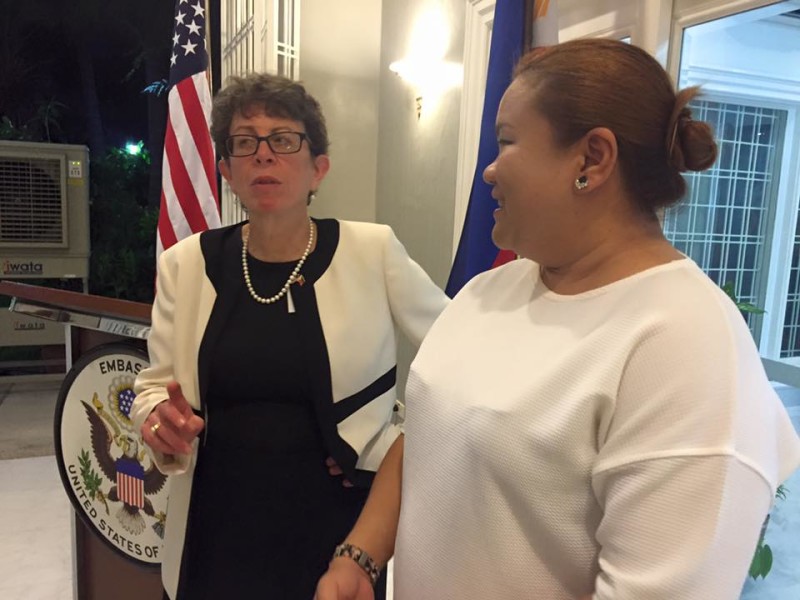 * Photos courtesy of Miss Noemi. Thank you! 🙂
By the way, a few years ago I also met the then Embassy Counselor for Public Affairs in Cebu. It was quite a memorable event as well!