The Moro Islamic Liberation Front (MILF) should play an active role to ensure the coming May 2016 elections will push through in Mindanao by helping secure the transmission towers of the National Grid Corp. of the Philippines (NGCP) that have been the subject of at least 17 bomb attacks since last year.
If you recall, the latest NGCP tower bombing occurred in Cotabato just a few weeks ago.
"There can be no better time for the MILF to show good faith and sincerity than now when the BBL (Bangsamoro Basic Law) is under consideration in the legislature," said Sen. Francis "Chiz" Escudero, the leading vice-presidential candidate in the May polls.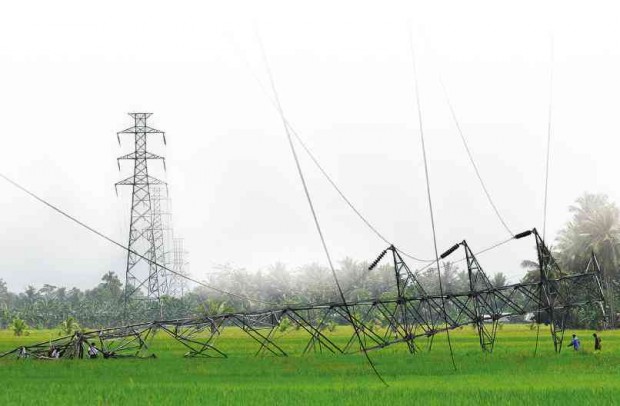 Escudero said that while the NGCP has issued urgent appeals to the military, police and local residents to help secure its towers, the MILF should take it upon itself to be involved in the security since most of the bombed transmission towers are located in its bailiwick, particularly the provinces of Maguindanao and Lanao del Sur.
"These are the areas where the MILF has presence and wields some form of authority. Surely, they will be in a position to secure the NGCP towers," Escudero explained.
As of last week, at least 17 NGCP towers have already been bombed by unidentified suspects, although many residents have blamed the renegade Bangsamoro Islamic Freedom Fighters (BIFF) for most of the attacks.
Escudero also said the MILF could also be "instrumental in settling, negotiating for and mediating land claims and zonal problems which have kept the NGCP from throwing a more reliable blanket security around its towers."
"With its formidable and respected position in Muslim society, the MILF could also intervene in these matters to assure the uninterrupted and efficient operation of the NGCP which will tantamount to peace, order and development in that part of Mindanao," he averred.
* Photo courtesy of http://newsinfo.inquirer.net/756953/bombing-of-power-transmission-towers-continues-in-mindanao (contributed photo)