Find out the delicious "Flavors of Summer" and experience Northern Mindanao food at Centrio Mall from March 11 to 13, 2016! Experience Big Bite 2016: The Northern Mindanao Food Festival.
Aside from the chance for you to sample and purchase delicious food (you can eat at the Garden Area of Centrio!), you also get the chance to see the beautiful duo of Solenn Heussaff and Iya Villania of the Kapuso show, "Taste Buddies."
And guess what? I will be one of the judges for the Lifestyle Writer's Choice Award for this year's Best Dish! There will be two categories – one for mall merchants and another one for outside food exhibitors. I can't wait to sample and judge the food entries! 🙂
Here are the highlights of this year's food festival:
March 11, 2016 – Giant Ham Sandwich Ceremony and Summer Smoothie Competition and Cashew Nut Challenge
March 12, 2016 – Veggie Dish Challenge and Giant Salad Competition and Grill At The Garden
March 13, 2016 – Sticky Rice Innovation and Ceviche Challenge (*ceviche = kinilaw!)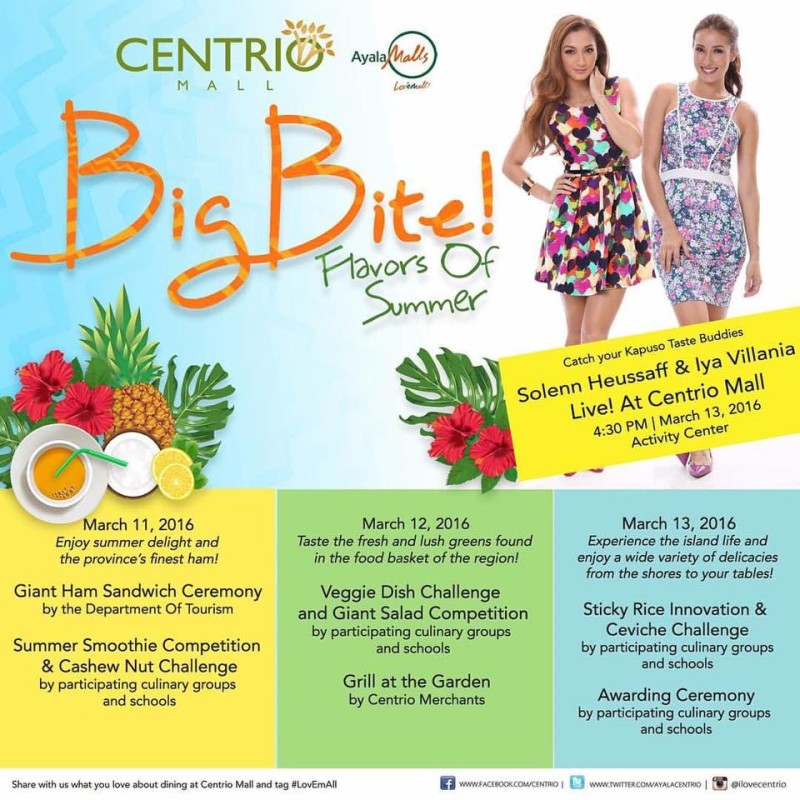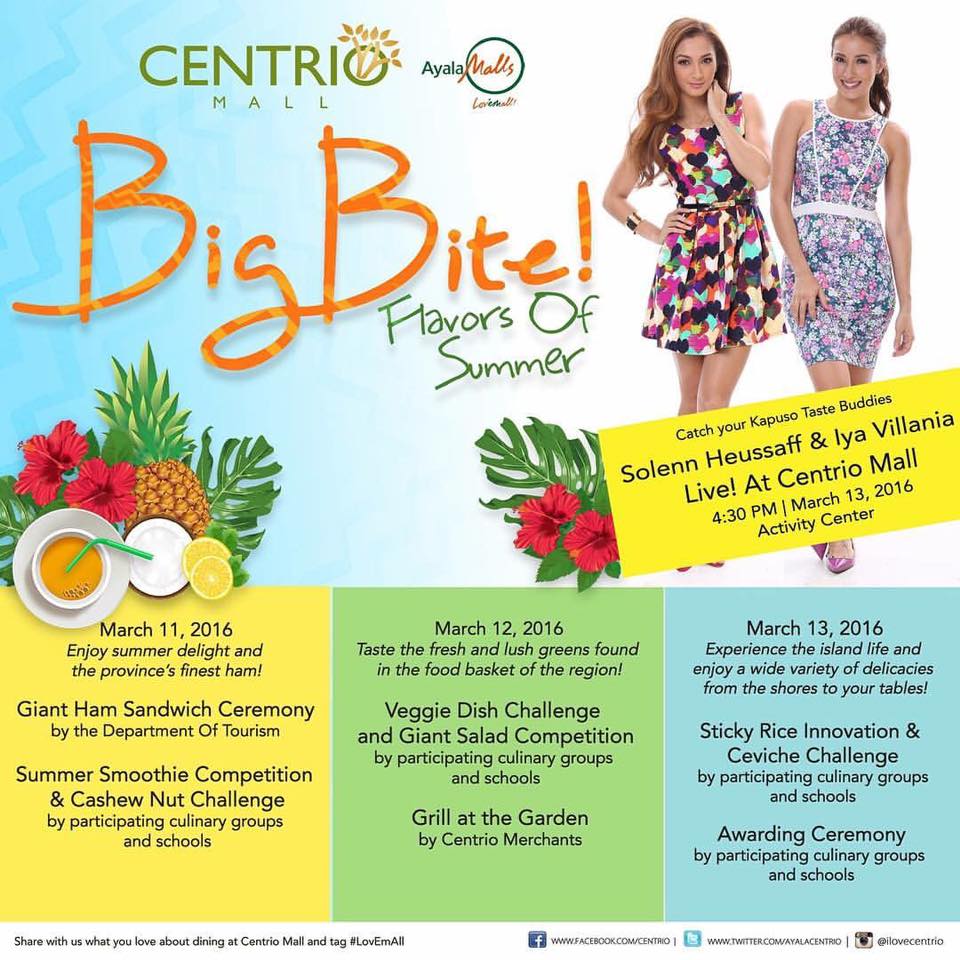 Solenn and Iya will be at the Centrio Activity Center at 4:30 PM on March 13, 2016, the very same day the awarding ceremony will take place.
See you guys there 🙂