After spending a few hours at Timoga Spring Pool, my friends and I then proceeded to the city proper. We were a bit hungry but weren't in the mood to eat neither at a fastfood outlet nor at a fancy restaurant. We just needed a quick bite. So Vic of WowCDO led us to a small, unassuming little cart along Lluch Street (behind St. Michael's College) that sold roti for only Php 25.
It was amazing to see several people patiently queuing. There was good reason, though – the delicious roti de Iligan was served piping hot, had a generous filling and was very affordable.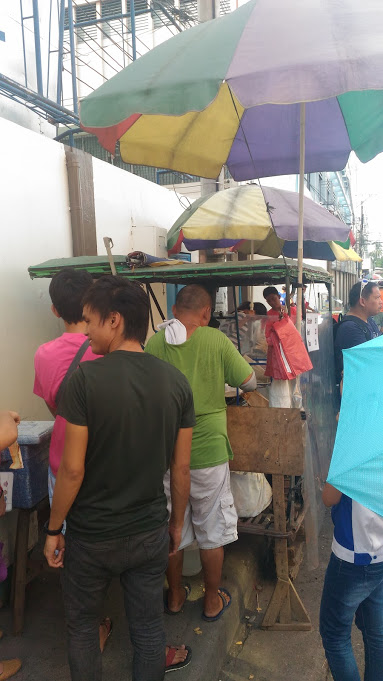 It wasn't the Indian roti I was used to. Instead, roti de Iligan was a sort of amalgamation of Indian and Muslim influences. Made of flour, vegetables, mayonnaise, cheese and other ingredients, roti de Iligan is simple yet delicious street food.
Comes in three variations – chicken, beef and tuna.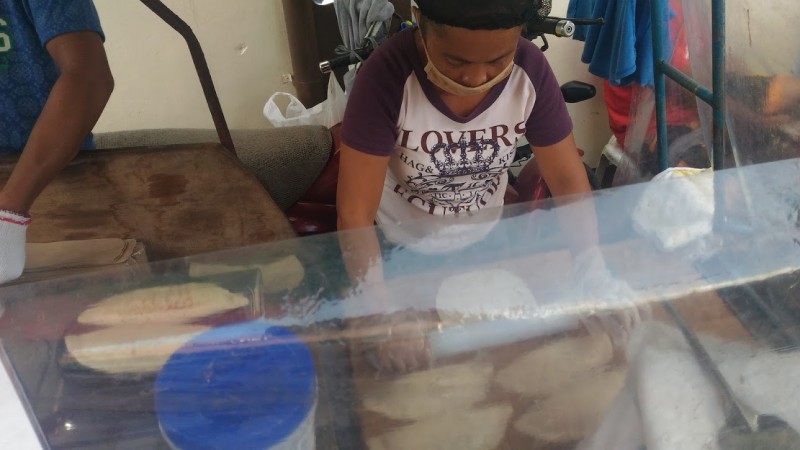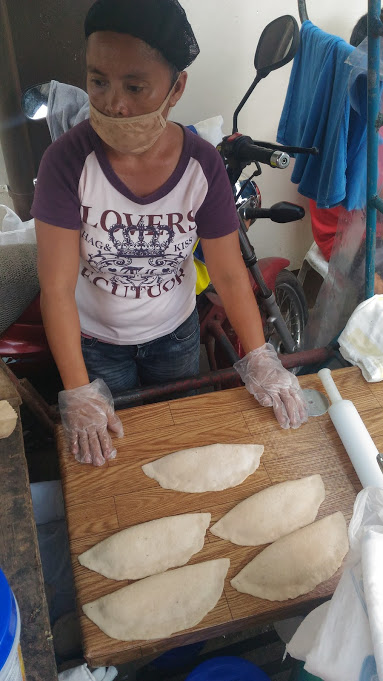 I loved that the manang carefully prepared the roti before our very eyes. Very meticulous. The male cook wore thick gloves. Another one was in-charge of receiving orders and giving change. My friends and I were fourth on the line but lots of other customers came. I think by the time we left, the last priority number was already given to the 15th group on the line. The roti business is booming 🙂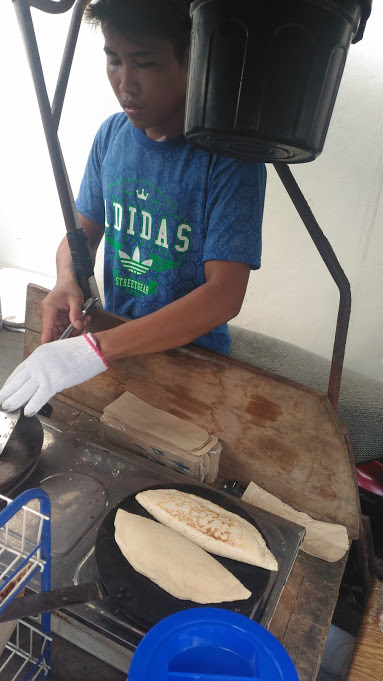 I hope that the local government of Iligan continues to help small businesses like these. And that the locals and tourists alike continue to patronize. The roti in Iligan is something everyone must try!