What was supposed to be a self-imposed, much-needed vacation last June 4, 2016 in Bukidnon turned into a mini "working holiday" when my good friend Bobby of Rappler told me that he and other Cagayan de Oro media friends were in Malaybalay City to cover the oathtaking of returning Senator Juan Miguel "Migs" Zubiri. Apparently, I've been living under a rock because I wasn't even aware that Sir Migs was taking his oath that day! Eep.
Anyways, I knew I couldn't pass up that chance to witness Sir Migs as he takes his oath as comebacking Senator. Plus I would've missed this scene – Sir Migs as he personally checked his speech and made final touches:
READ: Full text of Senator Migs Zubiri's oathtaking speech
In 2007, I remember writing the banner headline story of him running for the Senate for the very first time. After serving as a 3-term Bukidnon 3rd District Congressman, he told me that he wanted to gun for a Senate seat. Everyone talked about that exclusive interview – other media outlets picked up that story. Interestingly, though, when news reached his father, Bukidnon Governor Jose Ma. Zubiri, Jr., he denied it. LOL. I sticked to my guns. All was well, though. A few days after that story came out, Sir Migs himself confirmed the news and needless to say, his dad and I became friends 😀 And, yes, at the time I felt like a full pledged journalist!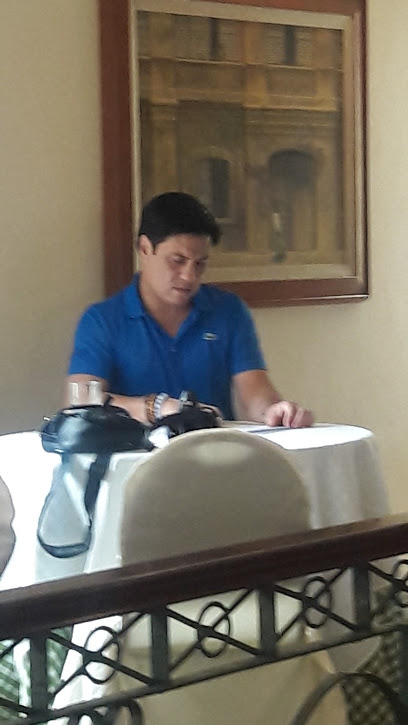 He won a Senate seat in 2007 but in 2011, he resigned because of delicadeza. He ran in 2013 but lost. At the time, he told me that he was quitting politics for good. His wife Audrey was pregnant with their third child and he said that he wanted to just concentrate on being a dad and being an entrepreneur.
But you know how it goes – once a public servant, always a public servant. In 2015, he announced his bid for the Senate, this time as an independent candidate. He ran as guest candidate under both Binay's UNA team and Poe's Gobyernong May Puso.
As a result, 16.1 million Filipinos voted for him. 16.1 million Filipinos have put their trust on him and have decided to send him back to the Senate halls.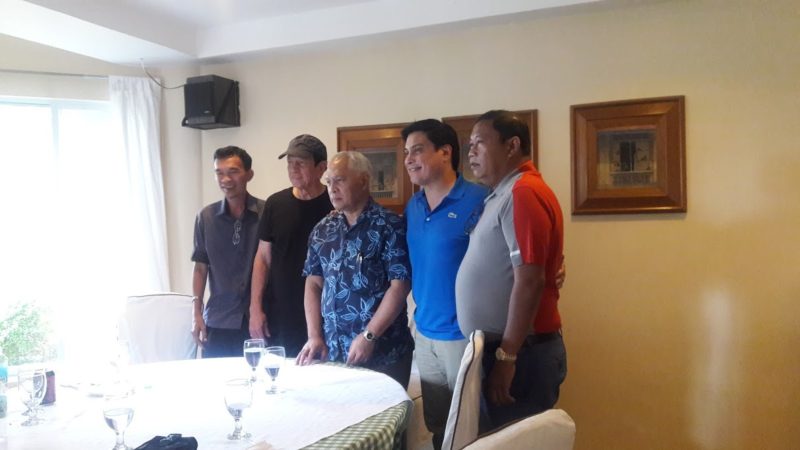 And yesterday, June 4, 2016, Sir Migs decided to take his oath in Bukidnon, where he started his political career. It was his personal choice, he said. He started his campaign in Bukidnon, he would celebrate victory in Bukidnon.
He took his oath before Rumel Castilla, Sr., the barangay captain of Barangay 5, Malaybalay City. Barangay 5 was apparently the smallest barangay in the entire province – with only 201 voters!
It was a wise, strategic decision – a barangay, after all, is the smallest political unit in the country. Taking an oath before the captain of the smallest barangay signaled this message – that with Migs Zubiri, no one is small or insignificant, everyone's included in nation building, everyone's voice is important.
His oathtaking speech, written in Bisaya and English, reeked of sincerity, humility, hopefulness, engagement and commitment. His speech sounded raw, simple, direct – and just as well. That is the kind of message that Bukidnon and the rest of the country need to hear these days, I believe.
READ: Full text of Senator Migs Zubiri's oathtaking speech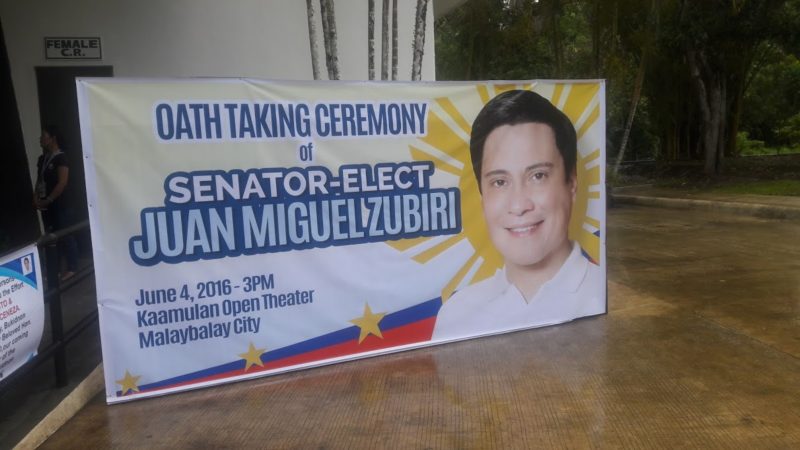 Sharing with you some of the photos I took that day. As you can see, I was the only female in our group of media folks 😀 It was fun to be the rose among the thorns – these media guys are all cool and fun to be with 🙂
Thank you very much to Senator Migs and his staff for accommodating us that day! You can also check out the video I took of his oathtaking below: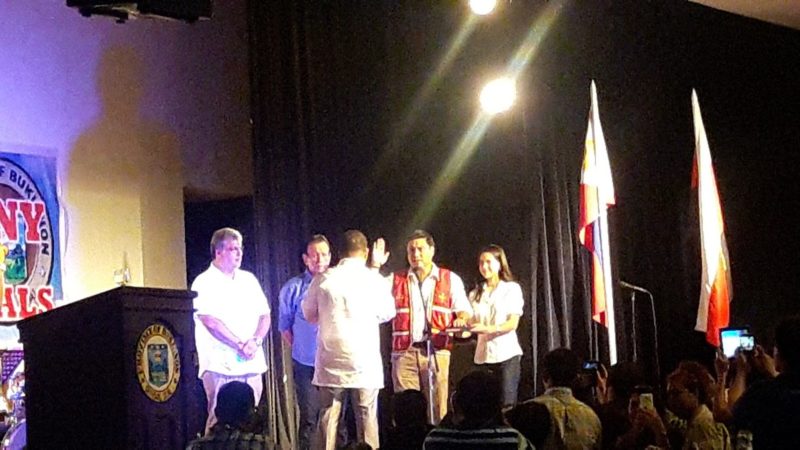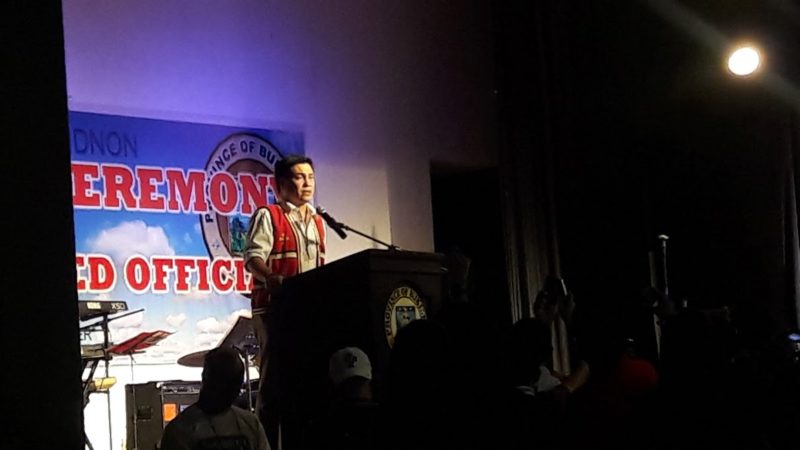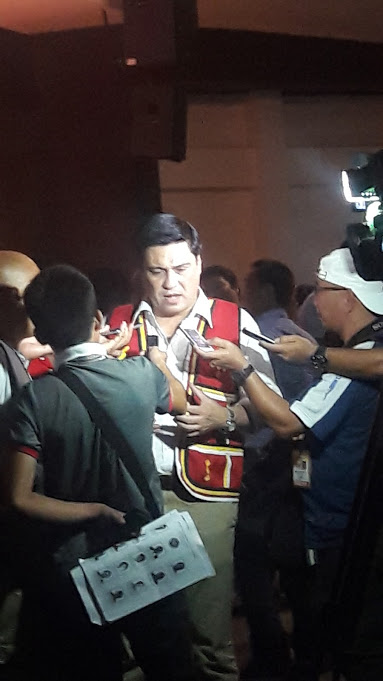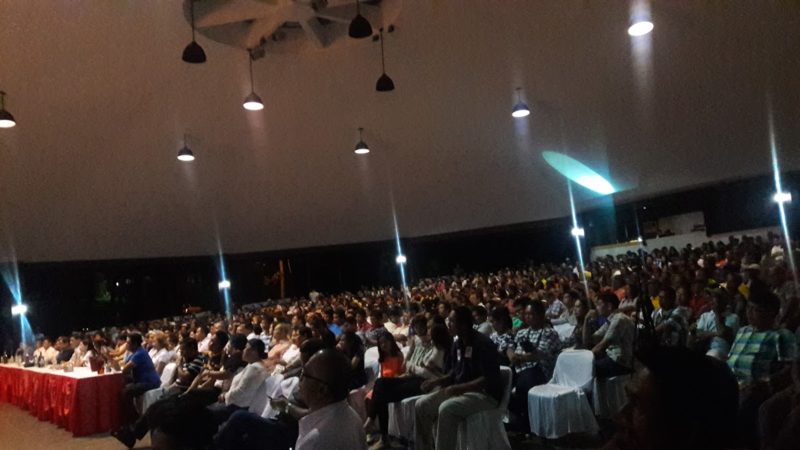 Facebook Notice for EU! You need to login to view and post FB Comments!