A total of thirty nine (39) schools for our indigenous peoples (IP) or Lumad brothers and sisters have been established in key parts in Northern Mindanao, Philippines and I have never been so happy!
I think it's high time that we give importance to our Lumad brothers and sisters. Enough of taking advantage of them and abusing the sanctity of their culture. Enough of using them as "props" during certain festivals that are, in fact, just purely commercial in nature. Enough, please!
Twenty three of the schools will be established in Malaybalay City (at Nasuli, Bangcud, to be exact), Valencia City and 10 other Bukidnon municipalities. The remaining sixteen will be found in Iligan, Gingoog, Balingasag and Claveria, Misamis Oriental.
Thank you to the Department of Education. This is one legacy of the Sec. Armin Luistro administration that I'm truly thankful for.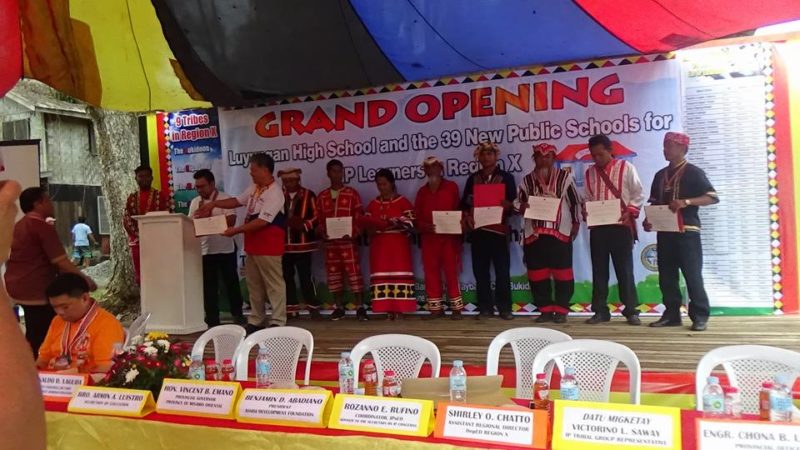 * Photos courtesy of Philippine Information Agency – Bukidnon