I first had the chance to tour a Coca-Cola plant in Davao City many, many moons ago. I was still studying at the Ateneo de Davao University and Ateneans had regular field trips at the Coca-Cola plant in Ulas. I remember being given ice cold Coke fresh off the bottling line. Best part? We were allowed to drink as much as we can and we were also given freebies at the end of the tour. For any kid, that was truly quite a fun experience.
Fast forward 2016, I was again recently given the opportunity to trace the "journey of the Coca-Cola bottle." I was invited to tour the Coca Cola Misamis Oriental Plant located at the Municipality of Villanueva, about half an hour away from Cagayan de Oro City.
Built from the ground up and inaugurated in 2011, the Coca-Cola FEMSA Misamis Oriental Plant is the newest among the 19 plants all over the Philippines. Currently, it has 4 production lines (a 5th one is currently being installed) and sits on a land area of 11.2 hectares. The Coke Villanueva plant has a PET line that can produce as many as 63,000 bottles in an hour and the Philippines' only Swing Line which can produce both carbonated drinks AND water.
This arrangement of various Coke products greeted me when I stepped inside the briefing room: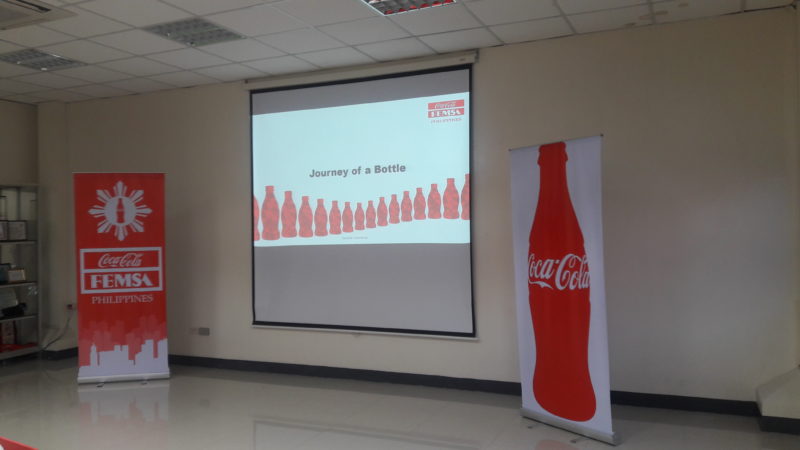 We were requested to wear shoes and socks and shirts with sleeves. I thought it was best to wear my boots that day: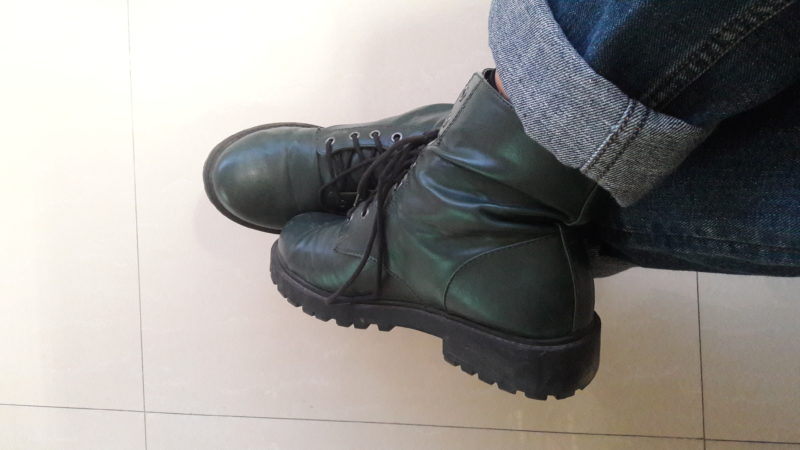 We wore these during the plant tour – mask, helmet, ear plugs, glasses and hair net: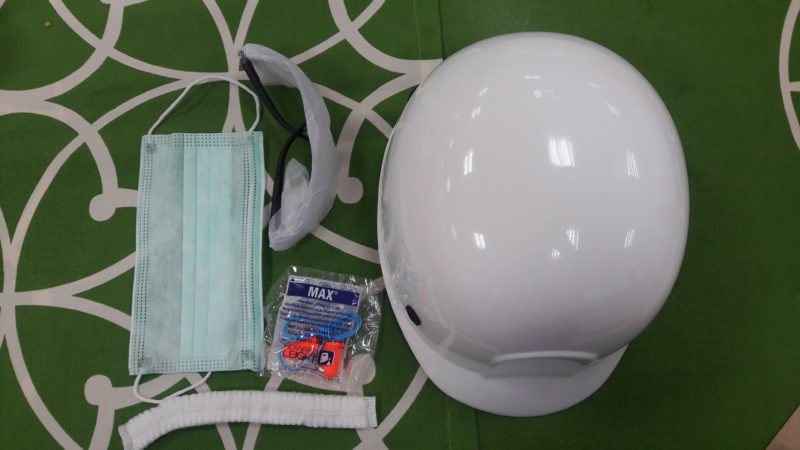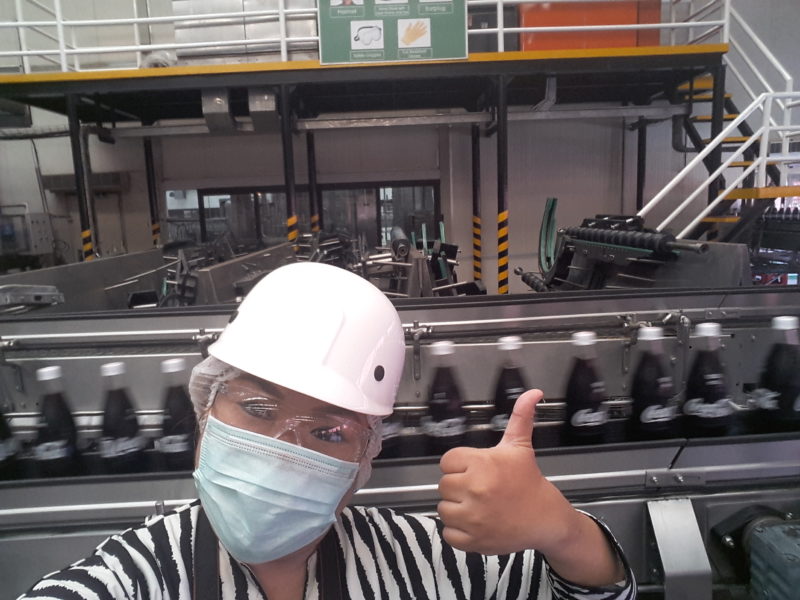 Hi!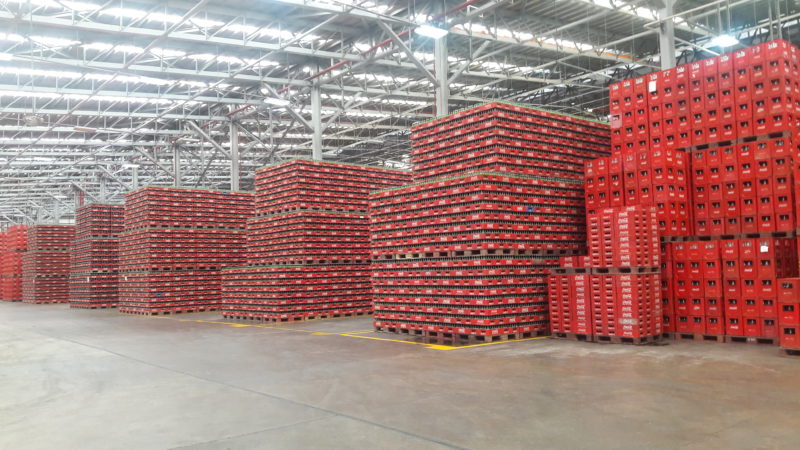 Check this out – this is actually how a PET bottle looks like at first. It gets blown up and becomes the plastic bottle we now see: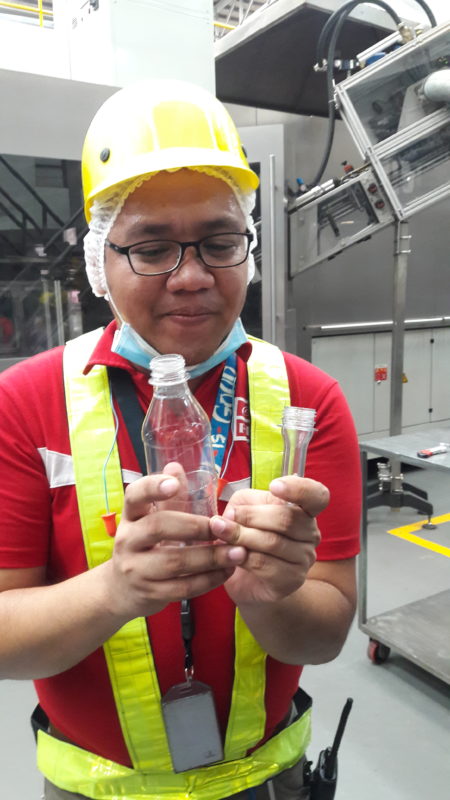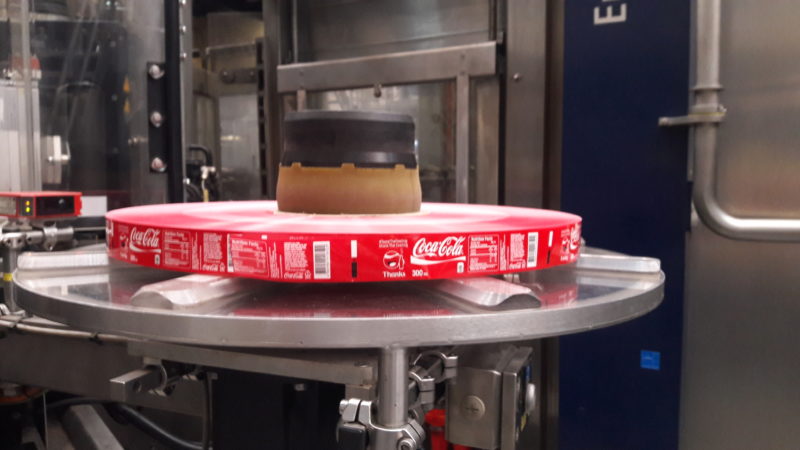 The quality inspection room where Coke products are tested either at random or by schedule. All products are inspected using state-of-the-art equipment and the strictest quality control measures.
All bottles are thoroughly sanitized, filled and capped. I personally saw several bottles that didn't quite pass the tests – they were immediately out of the fold.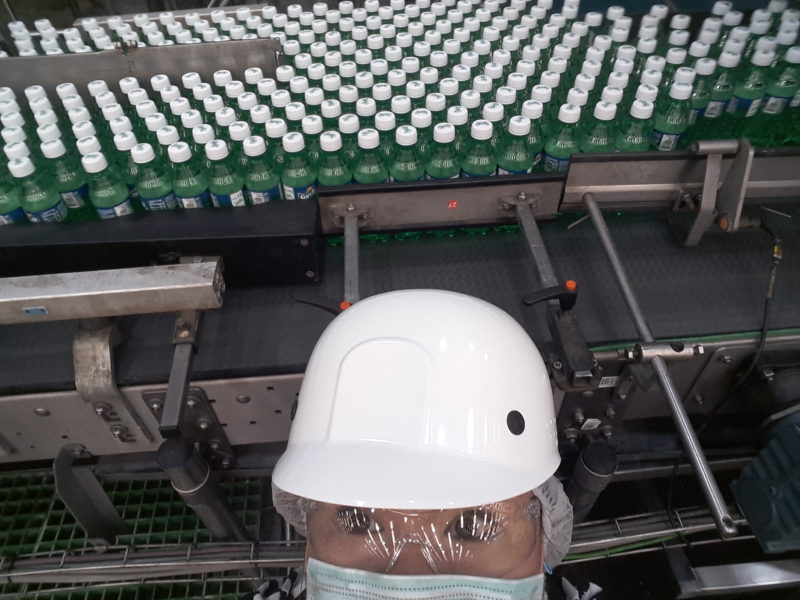 Hi again!
Please note that the tour I was in was a very special one and is not the same offered to the public. We were granted special authorization to take photos and videos.
So anyway…what really happens during the journey of a Coke bottle? I made a video just for all of you! Please watch below:
Watch my other exclusive videos HERE and please don't forget to subscribe 🙂
From the preparation of raw materials and ingredients (the beverages are composed mainly of water, sweeteners and natural flavors) then on to the bottler washer, where the recycled glass bottles are thoroughly cleaned, sanitized, filled and capped and inspected using best equipment then bottles that pass the quality monitoring tests are put into crates and brought to the warehouse. There, the bottles are tagged and subsequently loaded onto another truck. The process then passes on to the commercial unit, another division within the Coca Cola FEMSA family, which oversees the retail portion of the business. The beverages will then be delivered to a distribution center under the Cagayan de Oro region or to a delivery partner or directly to an outlet.
Currently, Coca Cola FEMSA provides beverage requirements of close to 60,000 establishments. And did you know that the Misamis Oriental Plant employs around 470 employees? Pretty cool!
After the plant tour, we visited Nanay Foodhaus, a store in front of the Philippine Sinter Corporation. Built in 1994, the store, owned by Nanay Aracelli, continues to draw in so many customers – employees, travelers, students etc. Today, she is clearly reaping so much success. She attributes much of this to Coke. By being a key and loyal partner, Coke supported and continues to support her by giving her very special dealer prices. Coke also transformed her eatery into a "red room" – complete with tables, refrigerator, chairs, tiles and lots of other Coca Cola collaterals and materials. As Nanay Aracelli shared to us her story, you couldn't help but be happy for their success.
Thank you to Coca Cola FEMSA for the tour! It was a day well-spent 🙂