Let me make this fast and simple – S&R Membership Shopping Cagayan de Oro is holding its Members' Treat from September 30 to October 2, 2016, 8 AM to 9 PM.
That means buy 1 take 1 deals and awesome discounts of up to 50 percent! Big, big, BIG savings! And, hey, look, that's a payday weekend! 😀
Trust me, the S&R CDO Members' Treat event is the perfect time to hoard on all your favorite health and beauty products, imported snacks, imported grocery, imported ice cream, frozen, fresh, produce, home items and bakery goods!
And here's a little teaser for you all – why don't you follow Mindanaoan on Facebook so you can have some ideas on which products will go on sale!!! *wink*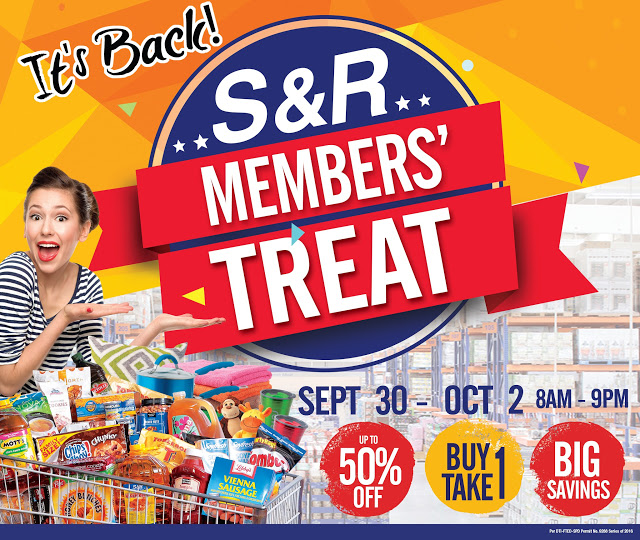 SHARE this good news with everyone and plan a shopping trip together! See you at S&R CDO!
* Both images from S&R Membership Shopping