Last February 9, 2017, I was invited as a speaker on social media and blogging at the Northern Bukidnon Community College in Manolo Fortich, Bukidnon. I spoke before roughly 160 3rd year Elementary Education students. It was an extra special day, too, because I got to spend it with my Mama, who is an awarded blogger herself and whose introduction of me was so touching I think it pulled a lot of the students' heartstrings!
Anyway, I have to say – I have spoken in several events here and abroad but that NBCC seminar-workshop was something else. It had the most enthusiastic crowd. As soon as I started sharing my digital life journey, all pairs of eyes were on me and everyone looked very eager to learn. So eager that right there and then, a lot of them immediately registered their own blog domains and sought advice on how to kickstart things!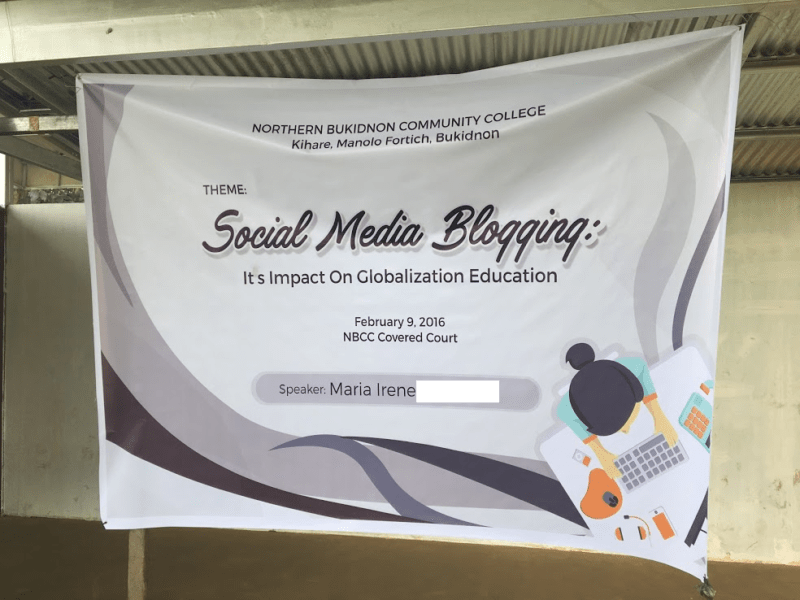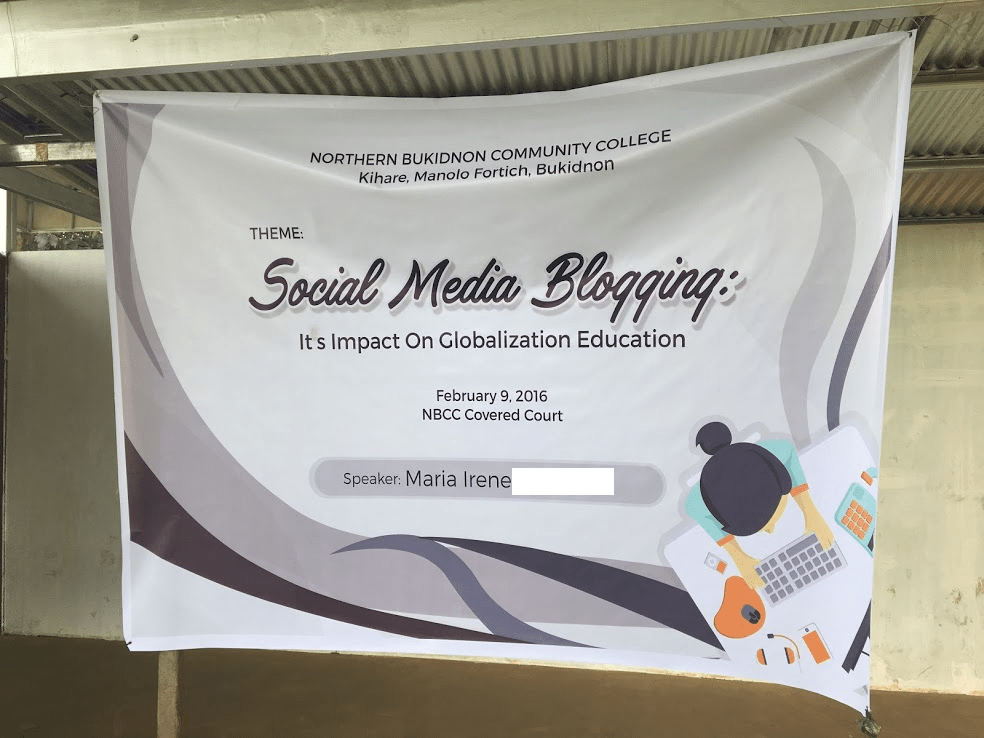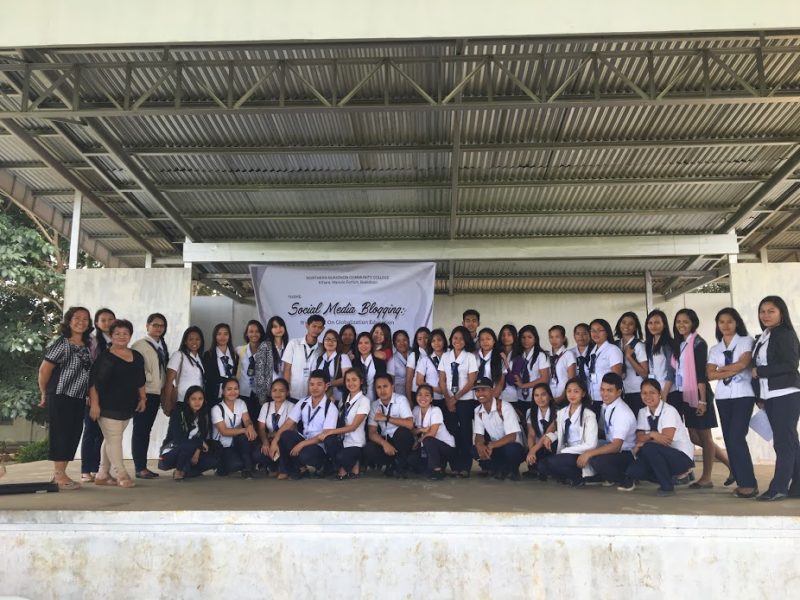 A cool, interesting thing about teaching blogging and social media is that you find out how diverse the millenials' interests, advocacies and passions are. And I'm proud to report that the NBCC students' interests are all anchored on their desire to help themselves and others.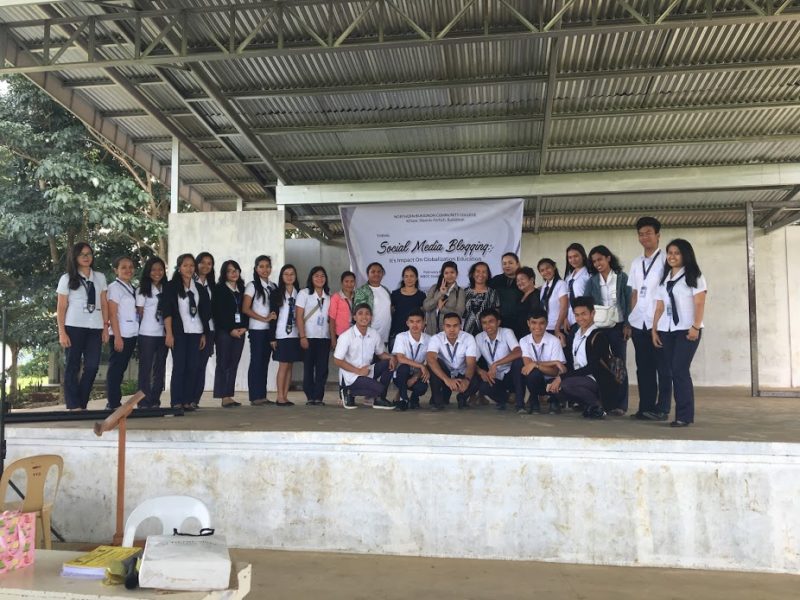 One wanted to start a blog that could help her brand herself as a book and magazine seller. Another one wanted to know how his blog can help him sell health and wellness products, the income of which will then be used for his schooling. There was one who wanted to know if she can still blog even though she can't take high quality photos because she only had a low-end smartphone while another, who said she was fond of painting, asked if she can share her gift with others through blogging and social media. Another student asked how she can use social media to gather donations to help her barangay day care center while another immediately got inspired and started a blog that could help her and her family sell "tuktuk" like motorelas in Bukidnon.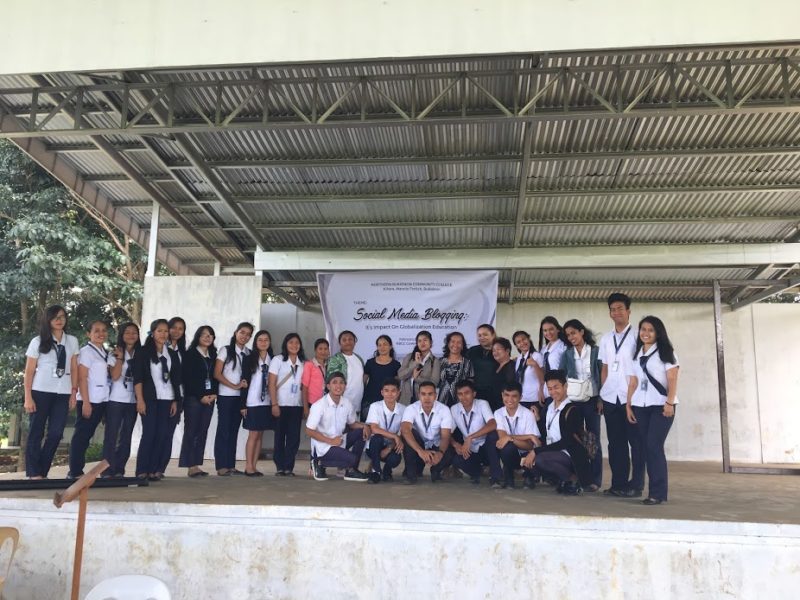 Because of their eagerness, I got so inspired to share helpful tips and tricks that I think the event lasted way past their lunch hour!
My sincerest gratitude to Dr. Leticia Ga of NBCC and to all the students. Thank you to ReinMatters.com for the awesome introduction. That's my Mama's blog. Please go visit it!
Thank you also to Senators Chiz Escudero and Sonny Angara for the continuous trust and confidence and to Globe Telecom for the seamless LTE Internet connection while I was in Manolo Fortich.
Do visit my blog Mindanaoan.com for more travel, food and lifestyle posts. You can also find me here: Twitter – @mindanaoan, Instagram – @mindanaoan, Facebook – facebook.com/mindanaoanblogger, Snapchat: mindanaoan. Til next ish! Safe travels, everybody!
NOTE: This article was first published on my weekly newspaper column. My column, dubbed "Mindanaoan Meets World," appears every Friday on the Urban Life section of Gold Star Daily, Mindanao's largest newspaper.