Travel makes my soul very happy. Traveling brings a different kind of joy and excitement. Discovering (and even getting lost – but that's where the thrill is!) new places, meeting fascinating people, immersing in a different culture, celebrating over delicious food – sigh!
Do you feel the same way?
Because if you do then I'm sure that you would also grab each and every opportunity to travel faster than the speed of lightning. Alas, such is easier said than done. With travel comes expenses and more often than not, it's a challenge to stick to our travel budget.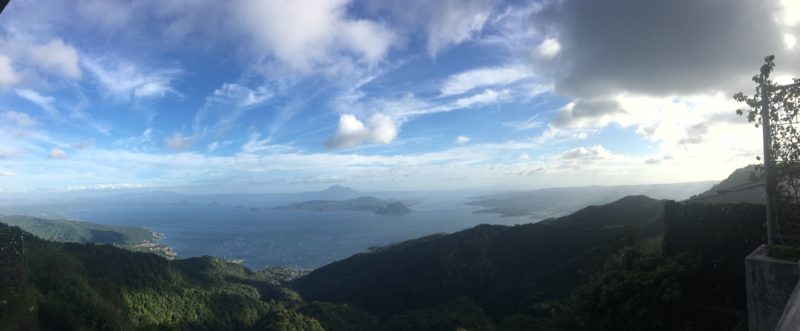 * Took this photo at a place overlooking Lake Taal in Tagaytay, Philippines. It's breathtaking
* Me at Central Park, New York, USA
Fortunately, there's a one-stop booking app that allows us to stick within our travel budgets! And here's the thing – I myself have used this app several times and I assure you it's absolutely useful and indispensable.
Presenting – Traveloka! It's a travel app that lets you save not only on hotel rates but also on flights (local and international). My first encounter with Traveloka was when I used it to book a hotel for a mini staycation with my family. It was the easiest, fastest and most understandable booking app experience for me so far! Ever since I started using the Traveloka App, I also made sure that I recommended it to my friends, especially those that love budget travel. And guess what? All of them sent me great feedback about the app. Awesome.
So how do you make sure that you stay within your travel budget with the help of Traveloka?
Just download the app (it's available in iOS and Android). On the dashboard, you can find 6 choices: Flights, Hotels, International Flights, International Hotels, Price Alerts, and Ongoing Promos.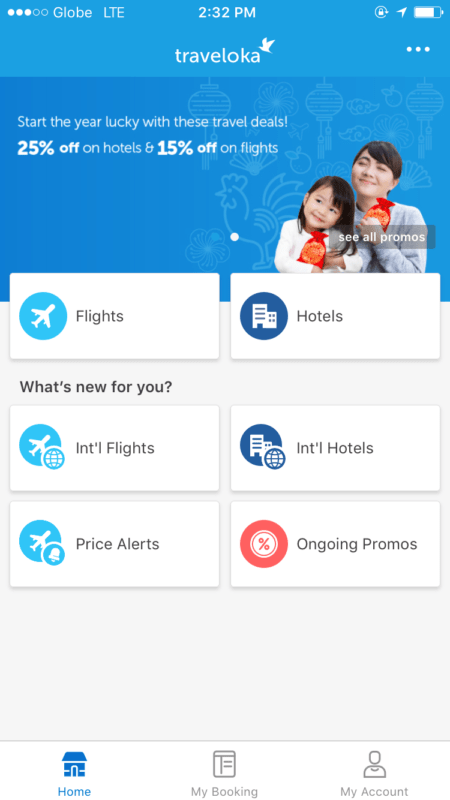 Booking is fast and easy in Traveloka App. If you want to book a hotel room, for instance, just tap "Hotels." The next page will allow you to search for your preferred hotel. You can key in your destination, check-in date, duration, numbers of guests and number of rooms. Tap "Search."
You will then be presented with a wealth of discounted hotel room rates! After you choose a hotel and the room, the Traveloka App will then ask for your contact details or special requests. The next few pages will be easy to understand.
Once you're on the payment page, you have various choices. You can pay online or offline — – via credit/debit card, over-the- counter (7-11 or MLhuillier) or via bank transfer (please note there's a time limit – see sample below)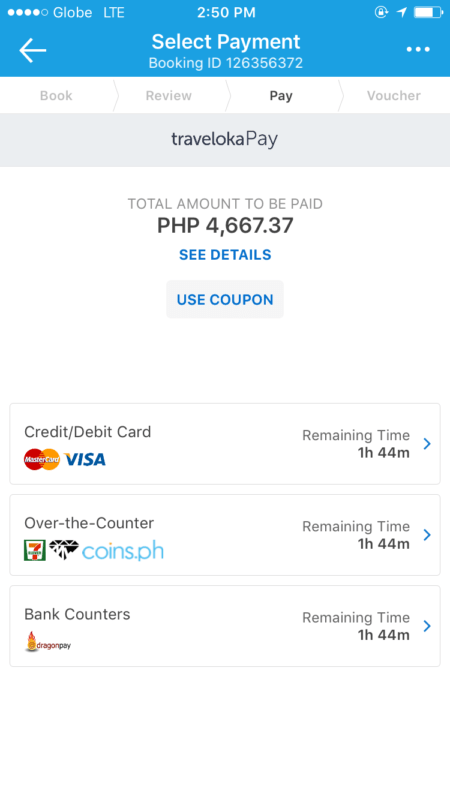 After paying for your room, a hotel voucher will be issued, a copy of which will also be emailed to you. If you need further assistance, Traveloka also has a 24/7 local speaking customer service arm so you don't need to worry.
So the next time you think of travel, think Traveloka. It's fast, easy and has a ton of money saving options to enrich your next trip and ensure that you stay within your budget. Download and use Traveloka App now and let me know how your experience went!