I may not be a huge baseball fan but I do understand the game and I am familiar with some of the previous and current baseball stars. I think it's a thrilling game to watch and it's an easy, fun way to spend several hours.
So imagine my joy when I received free VIP passes to the Delta Sky360 Suite at the world-renowned Yankee Stadium here in New York, USA.
Not only did the passes allow me to choose which home game to watch (my aunt and I chose the New York Yankees vs Seattle Mariners game last Aug. 26), they also allowed me to gain access to the "sosyal" area 😀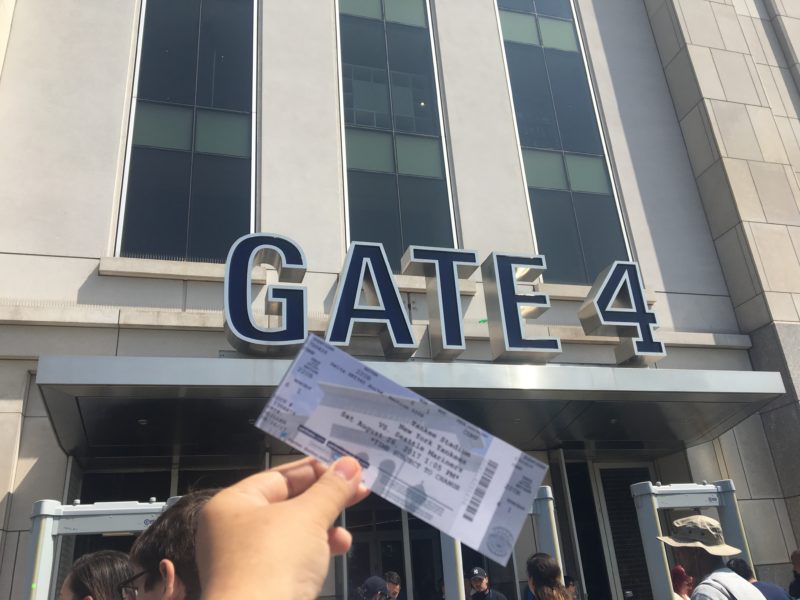 Claimed our passes at Gate 4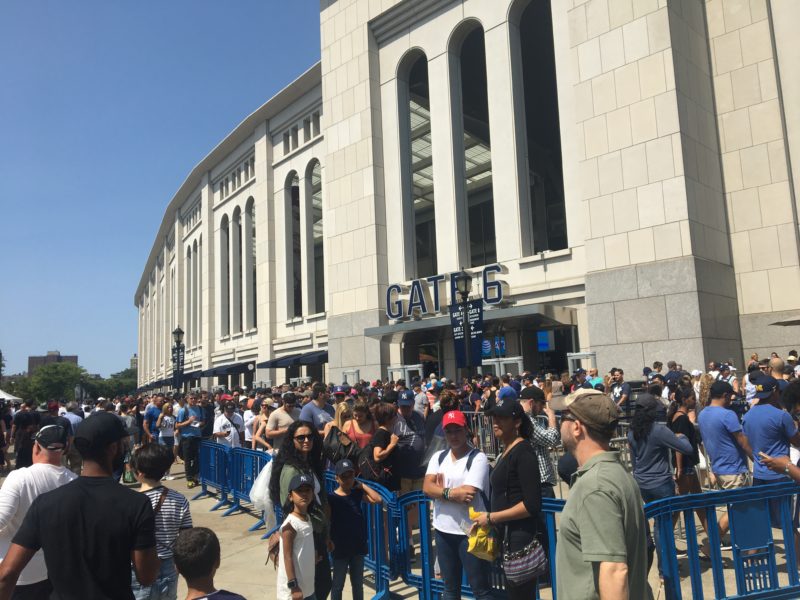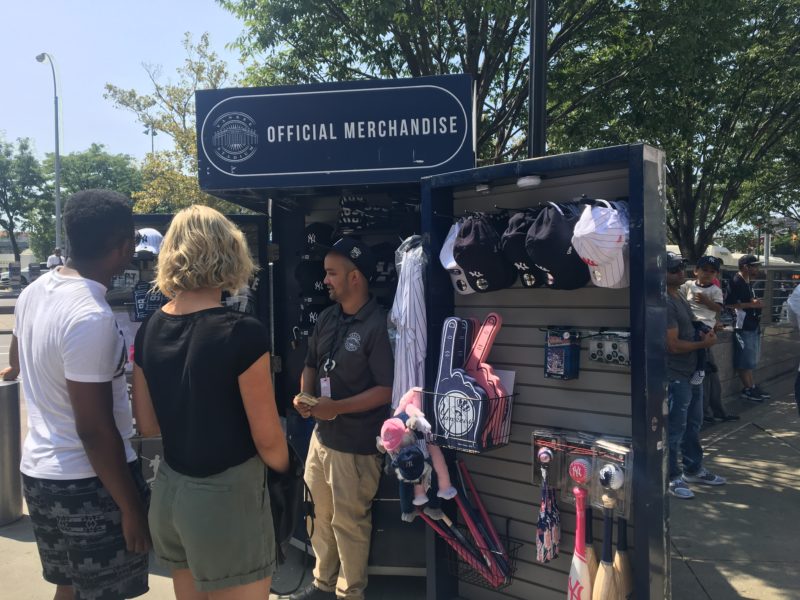 Suite ticket holders use a separate entrance (I told you it's "sosyal") and of course, a separate elevator. I forgot to take photos at the reception area (I was THAT excited). There were uniformed, cheery personnel there who ushered us to the elevator. After a few seconds, this welcomed us.
The suite had a climate controlled lounge and outdoor patio, private stadium entrance, private bathrooms and access to unlimited snacks and drinks. So of course I stuffed my face with popcorn, peanuts, soda and lots of ice cold water LOL Just what I needed on a sunny afternoon (so glad I brought along my Columbia OmniFreeze cap). On a day that the Yankees won! Yup, the New York boys won that day. Do you think my aunt and I were their lucky charms?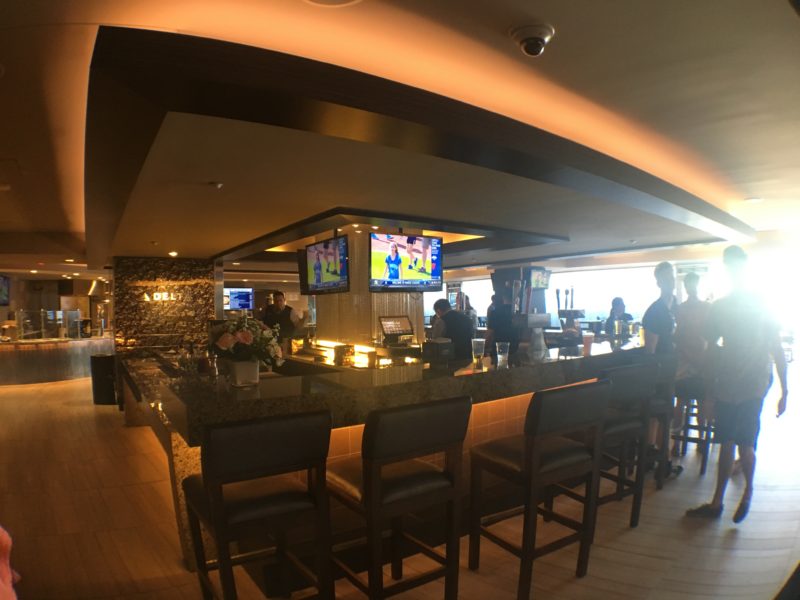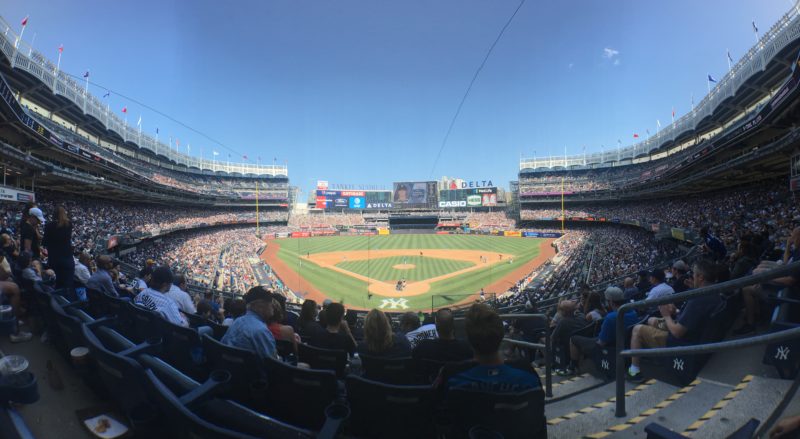 Well, hello there, Yankee Stadium!
The Suite soars above home plate so you see both dugouts, see the ginormous scoreboard right across you, see the players shimmy shake while they wait for the pitch and even the field guys as they drag those whatchamacallits and dance to the tune of "YMCA." My aunt and I were lucky enough to get seats at the sixth row of the 220b area, which was, quite literally, in the middle of all the action.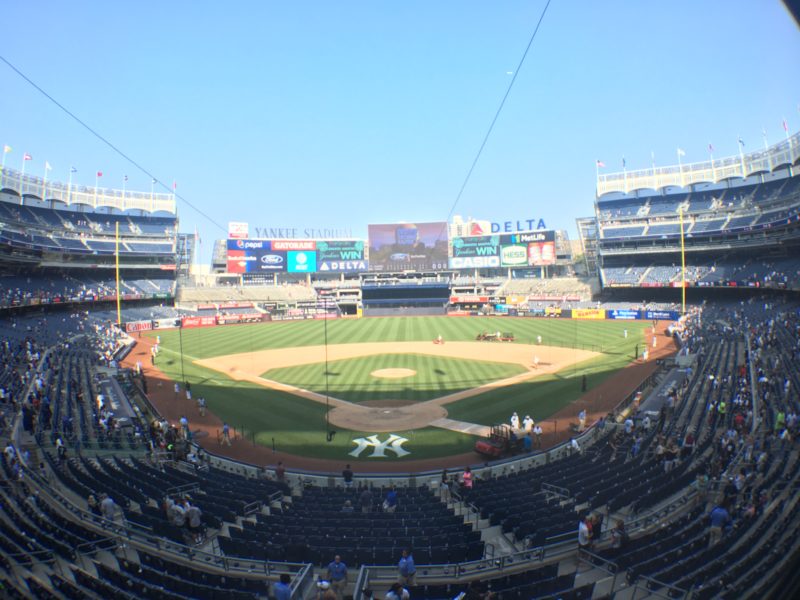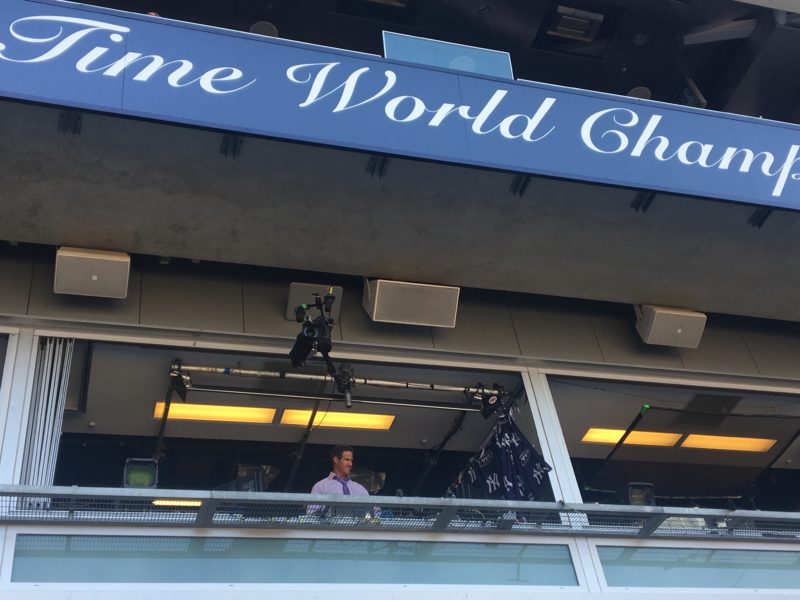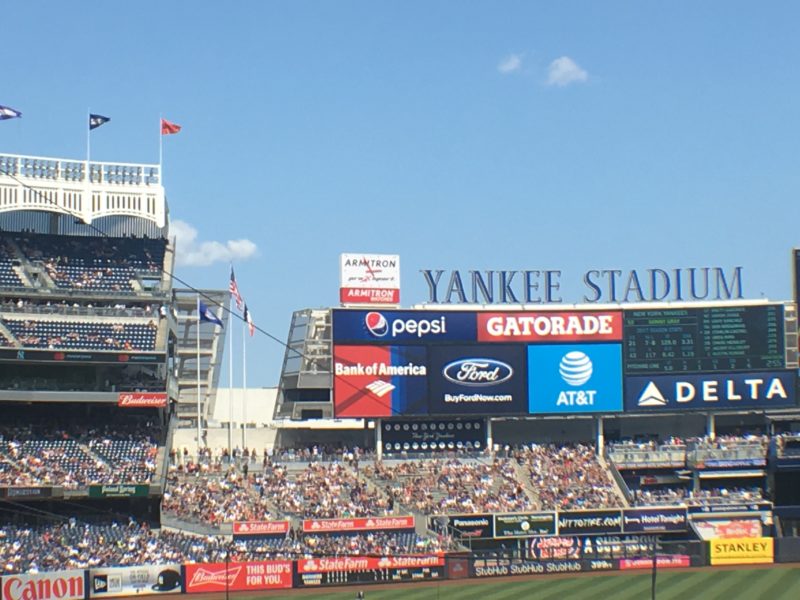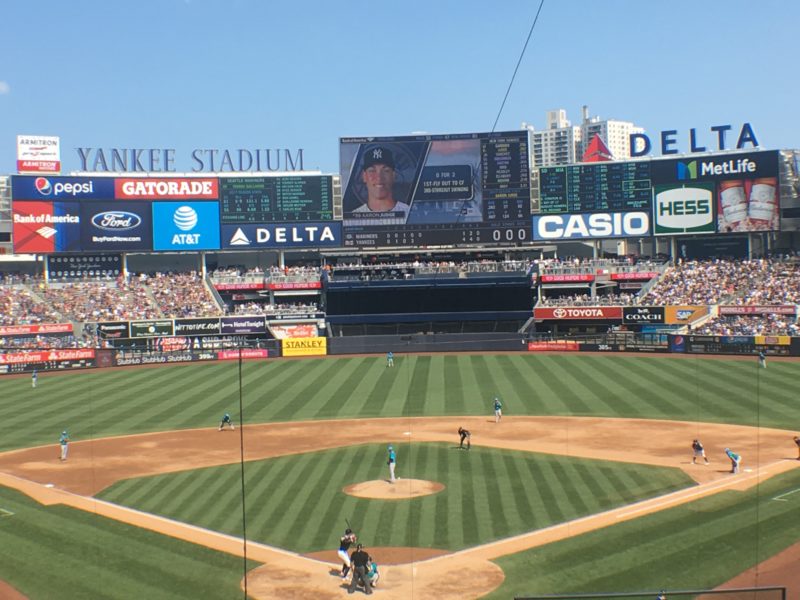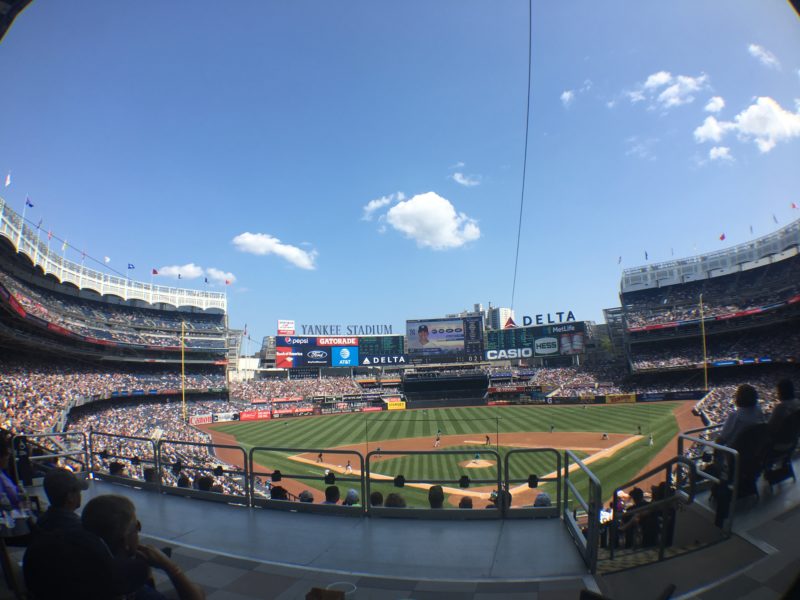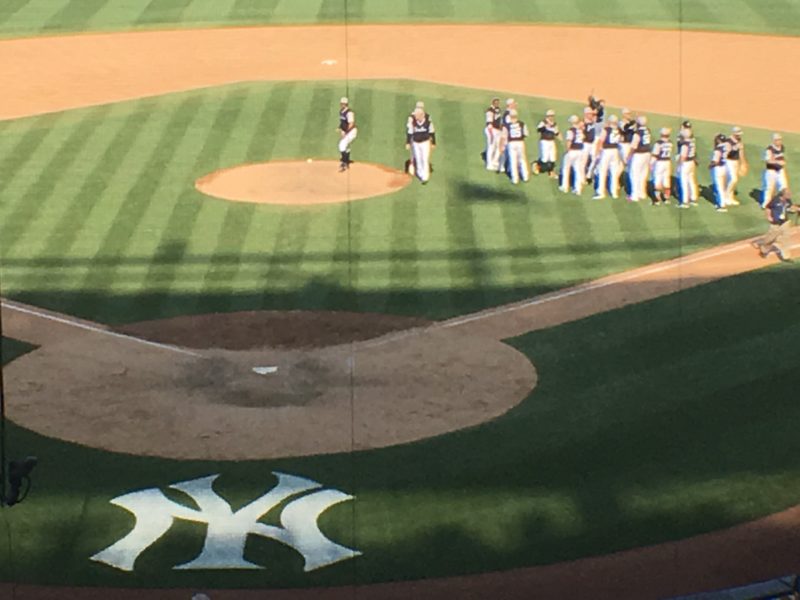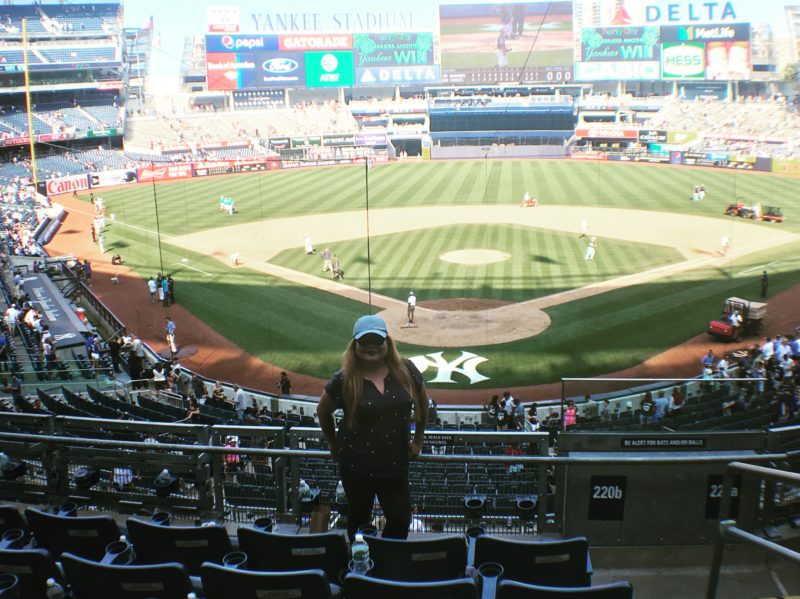 Just in case you're curious — our VIP passes were worth $375.00
MORE OF OUR PERFECT YANKEE STADIUM DAY ON MY VLOG. WATCH BELOW:
Please don't forget to subscribe to my Vlog!