I remember the first time I watched "My Best Friend's Wedding." That now iconic romantic comedy film made me cry, angry, laugh, irritated but, at the same time, hopeful. Hopeful that even though we don't get what we want, there's always a glimmer of hope and great possibilities. That there may be a reason why and that we should always look forward and be optimistic. In that classic movie, Julia Roberts' character didn't get her best friend in the end (played by the dashing Dermot Mulroney) but you know somehow that something brighter, possibly even way better, will happen and will come her way.
Movie enthusiasts should carry that sense of hope when they catch the handsome Dermot as he stars on Hallmark Channel's Hall of Fame holiday offering, "The Christmas Train."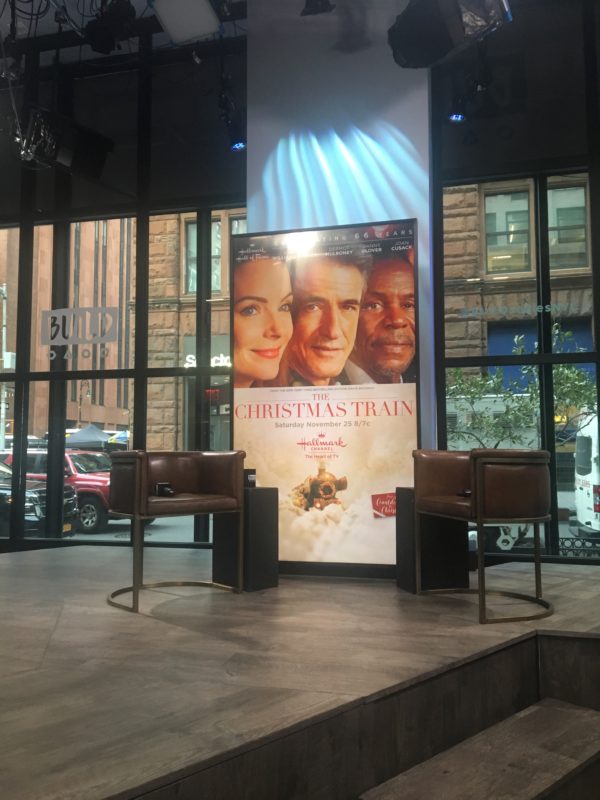 Dermot plays a cynical journalist who needs to get from Washington, D.C. to Los Angeles in time for Christmas and his only option for this cross-country trip is to, well, take the train (of course).
As all Hallmark movies go, "The Christmas Train" is a celebration of love and joy. Hurrah for all of us hopeless romantics! Catch the movie on Hallmark Channel later this month! Kimberly Williams-Paisley, Danny Glover and Joan Cusack also star in this holiday film.
Speaking of Dermot, I'm really happy to have finally seen him in person. He still looks absolutely gorgeous at 54! Sharing some of the photos I took of him here in New York.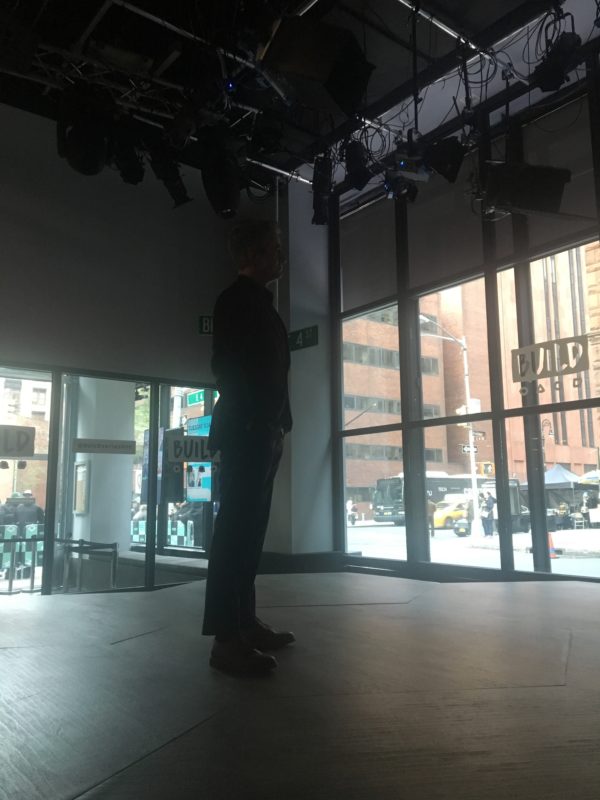 Aside from "My Best Friend's Wedding," Dermot is also known for his roles in the movies "Young Guns," "The Last Outlaw" and yes, another rom-com, "The Wedding Date" (with Debra Messing).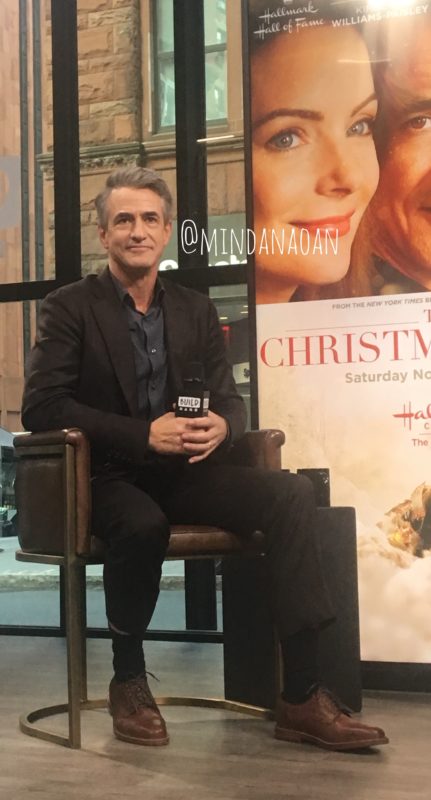 We'll definitely see more of him in the next few months. According to him, he just filmed a couple of TV shows and movie specials. Ah, busy, busy times for this dreamboat.