I'm sure you'll agree with me when I say that one of the sad, challenging repercussions of this global health pandemic was that we can't easily, freely travel and see our family and friends. We had no choice but to be contented with virtual "kamustahans." Siyempre, it's still different to physically be with your loved ones, to bond with them and strengthen family ties. 
So when the travel restrictions started to get eased out, I hatched a plan: to reunite my Mama with her older sister whom she hasn't seen in more than a year! 
Thankfully, I had a reliable partner in Ford Philippines. They gave me the chance to drive the all-new Ford Territory, currently the most celebrated vehicle in the compact crossover segment. My plan for a beautiful reunion between sisters was off to a great start!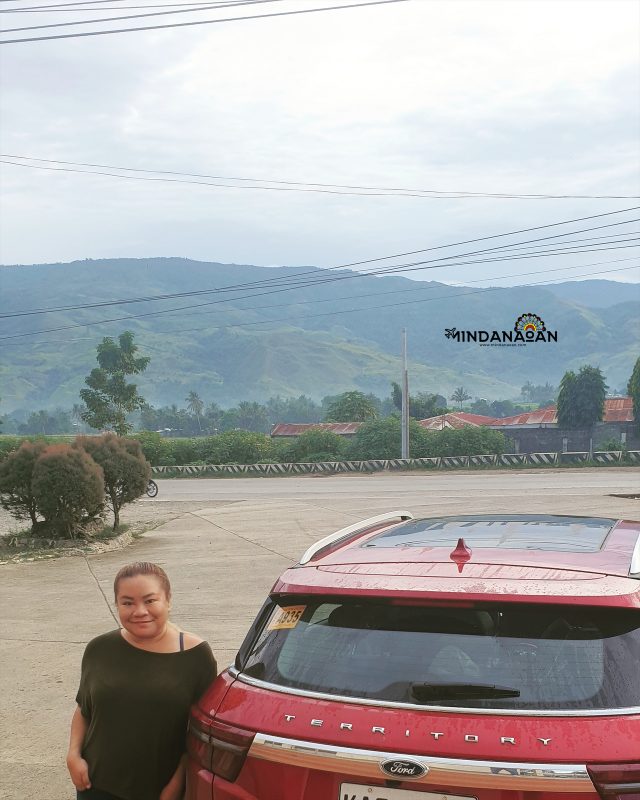 From Cagayan de Oro, I drove all the way to Lugait, Misamis Oriental. My Mama and I felt very safe during the almost 2-hour drive. Who wouldn't be? The eye-catching Ruby Red Ford Territory I drove was a CVT or Continuously Variable Transmission, had a height adjustable driver seat, 17" alloy wheels, rear camera, sexy front grille (gloss black), power steering, automatic climate control, daytime running lamps (LED), fog lamps and tire pressure monitoring system (with individual tire pressure display).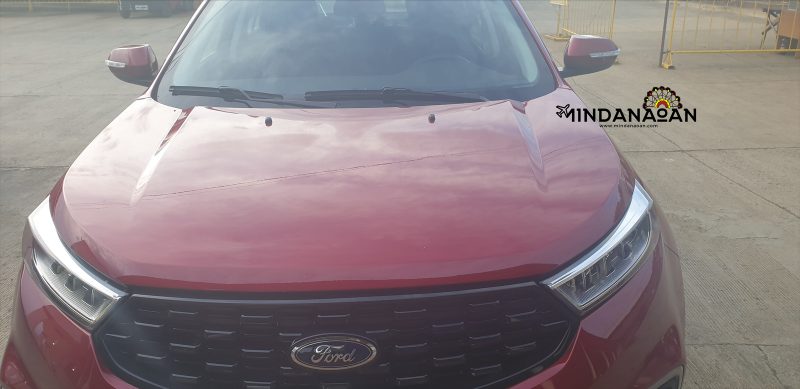 We also enjoyed the trip because of the 10-inch touchscreen entertainment console which featured Apple CarPlay and Android Auto and (this one's my favorite) the panoramic moonroof that opens all the way through the rear!
When we finally arrived in Lugait, and I witnessed just how excited my Mama and Tita were to see each other again, my heart overflowed with joy and pride. I was all the more happy when my Mama escorted my Tita to the Ford Territory and they both giggled with excitement and started their chikahan (but not without praising the considerable space and thoughtfully designed cabin…my two passengers were impressed!)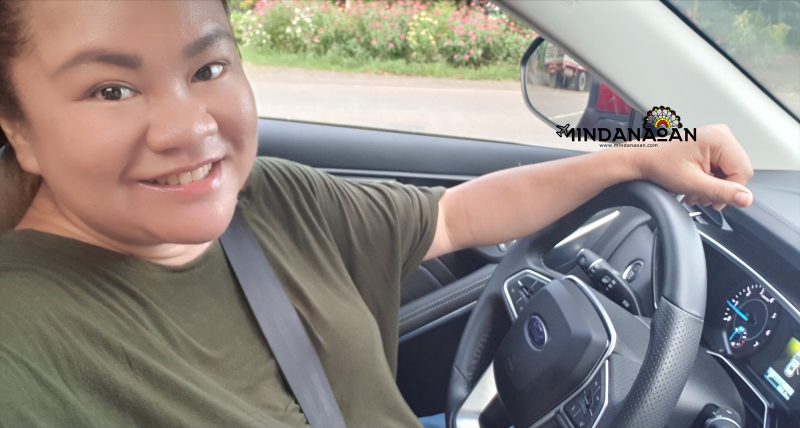 From Lugait, I drove all the way to Malaybalay City, Bukidnon. The almost 5-hour drive was so smooth and comfortable. We had pit stops along the way. My 2 passengers had the time of their lives chitchatting, laughing and reminiscing the good ol' days. Call me sentimental but it was a lovely feeling to just listen to the 2 of them as they exchanged stories. Such a beautiful moment.
The next day, I planned a "cafe hop" of sorts, to which my 2 passengers readily agreed. I also had 2 additional passengers – my 2 cousins. So there were 5 of us in total. Definitely not a problem because the Ford Territory sported generous space. Before we started our journey, I opened the moonroof and everyone was in awe. Haha! Never fails.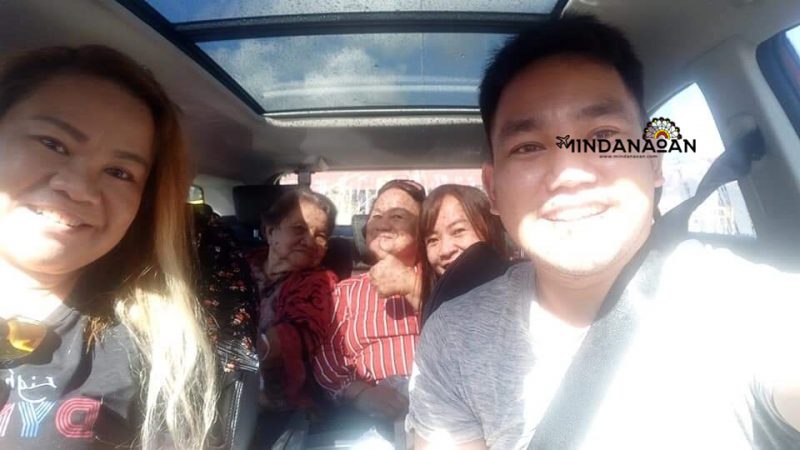 Our day started at the Monastery of Transfiguration. My Tita hasn't been there in years. So much has changed. There's now an Abbey Cafe, where you can enjoy delicious arabica robusta coffee grown by the monks. 
We then proceeded to Chukoohills Cafe and Restaurant in Alanib, Lantapan. From the Lantapan highway, it was a 2.5 kilometer uphill drive towards the place. As expected, it was an easy drive because of the Ford Territory's powerful 1.5L engine and CVT. We had detox drinks at Chukoohills and kakanin sa sungkaan (literally a sungkaan with various kakanin pieces).
Our next stop was the Binahon Agroforestry Farm (BAFF). We had lunch there (we ordered a bilao package) and toured the place. My Mama and Tita had fun having their photos taken. Being both "plantitas," they also had a blast purchasing plants and vegetables. 
Next up on our Bukidnon cafe hop was, of course, Cafe sa Bukid, which was about 10 minutes away from BAFF. Unfortunately, there were too many people that day and the wait was too long so we just bought vegetables from the "pasalubong" stand next door. I do have an earlier entry about Cafe sa Bukid and a Cafe sa Bukid vlog, if you're interested.
Our last stop for the day was Roadhouse Cafe in Bagontaas, Valencia City. I bought boxes of ube ensaymadas and cheese rolls and we also had dinner there. It was my Tita and one of my cousins' first visit there and they loved the food. Roadhouse is also my go-to place for juicy steaks, sizzling pochero (yum!) and pinakbet with the crispiest, freshest veggies. 
All throughout the day, not only was it a smooth trip, it was also a memorable one. My passengers loved the sightseeing experience and all the kuwentuhans warmed our hearts.
The next day, we left early. Again, the drive from Bukidnon to Lugait was safe and comfortable. I also brought along my newest fave bag, a beautiful, top quality Victorinox bought during one of the online auctions of The Travel Club Ayala Centrio CDO. I got this for a steal!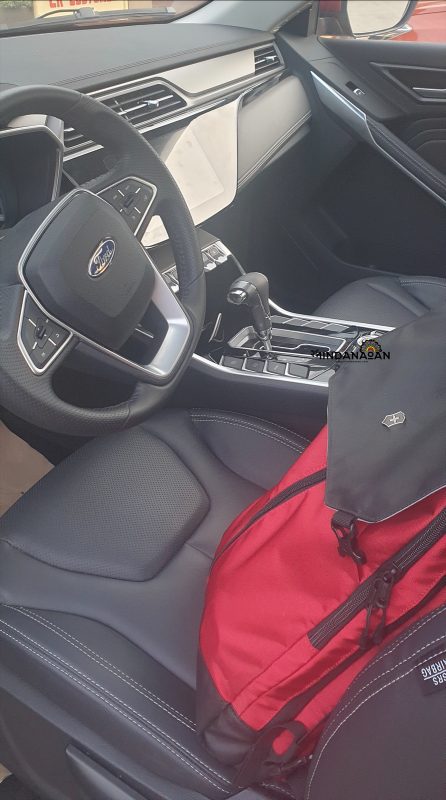 I felt really very proud to have pulled everything off! The happy smiles and warm hugs from both my Mama and Tita were enough to let me know that although the trip was short, it was something they would remember and talk about for many years to come. Thanks to Ford, too!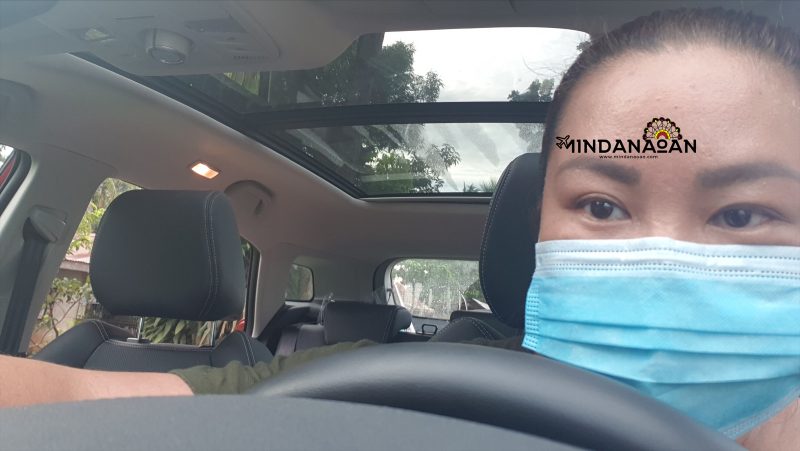 If you're looking for a stylish vehicle that truly elicits a "Wow!," consider the Ford Territory! The price tag is very competitive, trust me. I'll readily invest in this, if given the chance.
May I invite you for a test drive? Contact Dorie Bahian, General Sales Manager, 0917 772 4989 and don't forget to tell her that Irene of Mindanaoan.com sent you! You'll be well taken care of, that's a guarantee!